3 Goal Monte – An Interactive New Game from Major League Soccer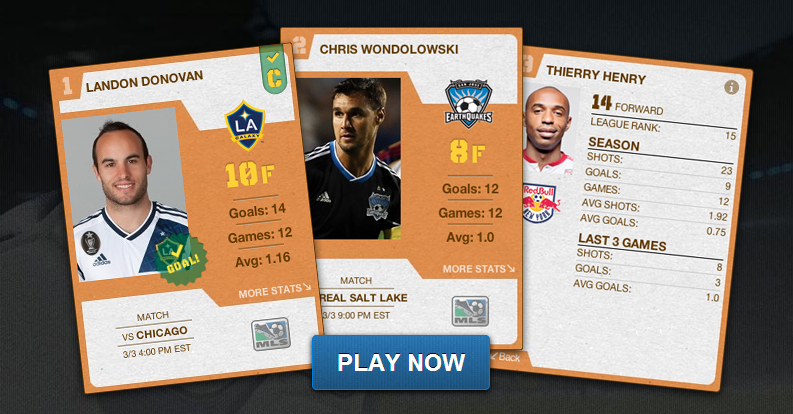 Major League soccer is growing and so does the fan base. The need to keep the social media active soccer fans proactive within the league's social circle is becoming ever more important and the league is keeping up by finding innovative ways to interact with fans.
The release of the league's latest new social properties to show this is an interactive fantasy game called the 3 Goal Monte. The new game is challenging, exciting and easy to play for fans and not to mention the different incentives to be won while playing.
How it works – each week you will be able to pick three players with the highest possibility to score in any given match, if all three netted a goal its considered to be a hat trick and you've won a year free of MLS live subscription.
You're also able to select a captain from the three players you've predicted to score. If the captain scores and continue to score each week and at the end of the year you've managed to totaled the highest number of goals scored, you'll be the grand prize winner of a guest appearance at the 2014 MLS All Star Match.
The game has tons of other great features like, creating groups, inviting friends and playing with supporters of your favorite club. Getting started is simple and takes minutes so join now and start playing with friends.
Find out more about the game rules and how to play at fantasy game called the 3 Goal Monte website.