5 things we learned from the final matchday in the Bundesliga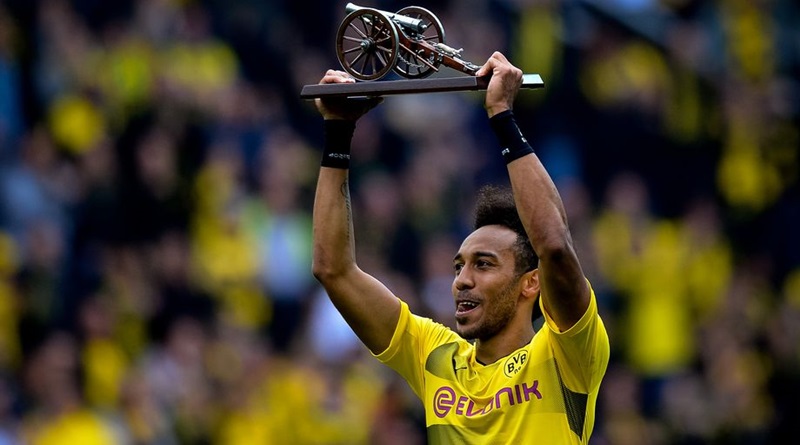 Well, there we have it. Another edition of the Bundesliga has been completed and added to the annals of history. And just like in prior Bundesliga seasons, this one had its fair share of thrills, spills, and surprises galore. Whilst the Bundesliga title was already decided with several games to spare, there was still plenty to play for on the final matchday, including a race to avoid the relegation play-offs and a battle for the coveted Torjägerkanone.
Let's take a look at what transpired over the weekend and what we learned from the final matchday of the 2016/2017 Bundesliga season.
1. From champions to relegation candidates – what has gone wrong for Wolfsburg?
Back in the 2008/2009 season, Wolfsburg clinched the league title. Flash-forward a few Bundesliga terms and now die Wölfe are set to feature in the dreaded two-legged playoffs. Something clearly has gone wrong for them – despite the impressive form of veteran striker Mario Gomez. The team went through three coaches this term, which is a bit unusual for German sides, and they now will have 180 minutes to sort it all out against Eintracht Braunschweig over the next week.
2. Pierre Emerick Aubameyang makes history…
1993. That was the last time an African international won the Torjägerkanone prize. Frankfurt's Anthony "Tony" Yeboah managed to make it back to back titles in 1993 and 1994. On both occasions, however, he had to share the award with another player. In 1993, his 20 goals saw him split the prize with Bayer Leverkusen's Ulf Kirsten, and in 1994, his 18 goals were joint-tied with Kaiserslauten's Stefan Kuntz.
But this time, Aubameyang, and Aubameyang alone, gets to celebrate clinching the top-scorer award in Germany. His brace was enough for him to pip ex-Dortmund colleague Robert Lewandowski, and his 31 goals are the most scored by any player since Dieter Müller's 34 during the 1976/1977 season. In addition, he's the first player to score 31 for Borussia Dortmund in over 50 years – the last to achieve this was Lothar Emmerich during the 1965/1966 campaign.
3. …and so do Bayern, but die Roten are not 100 per cent satisfied, either
Die Roten clinched the league title on matchday 31, and in doing so, are the first ever team to win five on the trot. Still, Carlo Ancelotti surely would have wanted much more, and fans certainly expected more than just the Bundesliga title. In fact, for Bayern, it's pretty much a guarantee, and they are unfortunately out of the Champions League and the DFB-Pokal after falling in the semi-finals in both competitions.
It goes without saying that the Bundesliga champs will want to do much better next time around.
4. RB Leipzig are no flash in the pan
Die Bullen may have failed to knock Bayern off their title perch, but the so-called upstarts played some pretty interesting football this season. For a team who were only founded in 2009, and made their top-flight debut this term, RB Leipzig truly have done quite well. Yes, their naivete was exposed as they ended up losing 5-4 to Bayern after taking a lead, but they have made it clear they are here to stay. However, it will be very interesting to see how they fare competing on multiple fronts next term, especially with participating in Europe's premier club competition.
5. Age ain't nothing but a number for Naglesmann
Julian Naglesmann, at just 29, is the youngest coach in the Bundesliga. However, despite being the same age – and perhaps even younger – than some of his players, that did not prevent him from steering Hoffenheim into a Champions League berth. What makes this feat even more impressive is the fact that Hoffenheim, at the time of his appointment in February 2016 were in 17th spot and a whopping seven points from safety. No one, however, expected him to top that this season, but by the time this term ended, Hoffenheim had secured a top four spot. Only a draw on the final matchday prevented them from pipping Dortmund to third spot.