5 things we learned from Monaco 3-0 Nice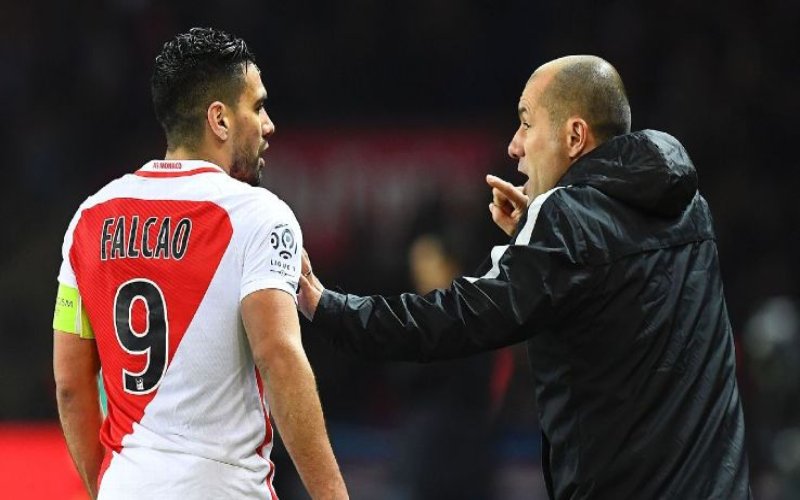 This weekend is full of plenty of hot fixtures all around Europe. In England, Chelsea took on Arsenal. In Germany, Borussia Dortmund welcomed surprise packages RB Leipzig. In Italy, there's the 168th Derby d'Italia featuring Juventus and Inter. And in France, Monaco clashing with Nice. Normally, Les Rouges-et-Blancs and Les Aiglons meeting up is just another fixture, nowhere near the levels of Le Classique that showcases PSG and Marseille.
Except this season, Monaco, Nice, and PSG are locked in a three-way fight for the Ligue 1 crown. The first two of that trio were level on points heading into this fixture, meaning that Les Parisiens certainly would have an active interest in the outcome as they sit in third spot. Much was expected of the Monaco – Nice tie as both teams have impressed so far in the league and are playing a vital role in making sure that French football's top flight does not become a boring one-party affair after the way PSG simply cruised to the title last time around.
And the clash between the top two-placed teams in France certainly did not disappoint, but it will be one set of fans who will be the happier this weekend. Let's take a look at what we gleaned from Saturday's mouth-watering encounter between Monaco and Nice.
1. The interesting "case of the ex"
We've seen it time and time again – a player coming back to "haunt" his former employers. And Valère Germain, son of former France international and Marseille star Bruno did just that to Nice. Technically, the 26-year-old was on loan from Monaco to Les Aiglons last term, where he scored 14 goals in Ligue 1. However, Nice opted not to make his loan permanent and sent him back to Monaco.
Germain scored the first of Monaco's three goals as Les Rouges-et-Blancs clipped Les Aiglons' wings in a truly fantastic showing from start to finish. So far, he's scored seven in Ligue 1 and 11 across all comps, including three in the Champions League. It goes without saying that Nice maybe just regretting a bit not pushing to buy him permanently last term.
2. El Tigre truly is back and roaring
Radamel Falcao has had a rough past few years, but the Colombian international seems to have put his Premier League nightmare firmly behind him. Fortunately for him, he's also managed to stay largely injury free, which surely is of added benefit for Monaco's ambitions this term. And he truly appears to be finally enjoying his football again as he seems to be rediscovering the form that once made him among the top attacking talents in European football.
Falcao grabbed a brace during Monaco's 3-0 win, but it was not just scoring that made his performance exceptional. It was his movement both on and off the ball and his link-up play with his colleagues that will have Monaco supporters really excited to see what else he can offer as the team are still very much involved in four competitions – and this are in contention for at least one piece of silverware – this season.
3. Monaco's fine supporting cast has contributed to one of the best attacking outfits in Europe
Falcao, of course, can't do it alone. Neither can Germain. One player who was especially in excellent form in the Monaco – Nice match is none other than defender Benjamin Mendy. His two brilliant assists – one for Germain, one for Falcao – showed that he is as comfortable defending as he is bombing forward to chip in on attack and it was an overall excellent showing from the young French left-back.
Falcao's second means that Monaco have scored a whopping 100 goals across all competitions. No other team in Europe's Big 5 leagues – not even Barcelona or Real Madrid – can boast to this feat. In Ligue 1, they have scored just 68 goals alone. And whilst Falcao's 14 league goals means he's the highest scoring player in Jardim's squad, there are several other players who also find themselves among the top 15 in the Ligue 1 scoring charts. There's Germain, who has seven, as well as Guido Marcelo Carrillo and Thomas Lemar, who also have fired in seven each for Les Rouges-et-Blancs. In fact, no other team has more players in the top 15 goal-scorers than Monaco (4).
4. Nice can't expect "Super Mario" to always do everything
Monaco have shown that they have multiple options in attack. Nice, however, have become too over-reliant, in some extent on Mario Balotelli. The Italian international has been quite solid in his debut season in France, but any player can have an off day. In addition, there is the further aspect of his mercurial personality that leaves fans never really knowing what side of the bed he woke up on – and what they will see from the ex-Inter, AC Milan, Liverpool, and Manchester City man on the pitch.
Balotelli cut a very frustrated figure, as Monaco shut him out of the match. Nice were bereft of options. Alassane Plea, after being on a hot streak in front of goal, suddenly has gone cold. And there appears to be no one else really able to pick up the slack. This is something that Favre will have to address, as the team were a far cry from the same side that thrashed Monaco 4-0 in the reverse fixture at the start of this season.
5. This title race battle is definitely set to go down to the wire
Monaco now have broken three points clear of Nice, who will have to rather and regroup after a bad result. The loss for Nice was also good for PSG, as Les Parisiens rallied to beat Dijon 3-1. Les Rouges-et-Blancs have already played PSG twice. They beat them in the first meeting and drew their latest encounter. The same goes for them against Nice. PSG will have to face Les Aiglons in April, which definitely will be one to keep an eye on. In any case, this result means that this title race looks set to be a very close one, and that's a good thing for the league.
Nice are still very much in the Ligue 1 battle, but they will have to quickly move on past this bad result and get things straightened out. Monaco are looking good to push PSG all the way, provided they don't suffer any kind of mid-season implosion that has afflicted numerous teams all over Europe over the past seasons. And as for Les Parisiens, don't count them out. They are the reigning champs and still have a pretty strong squad that can cause trouble for any other French side if they are on top of their game.