5 things we learned from Serie A MD 4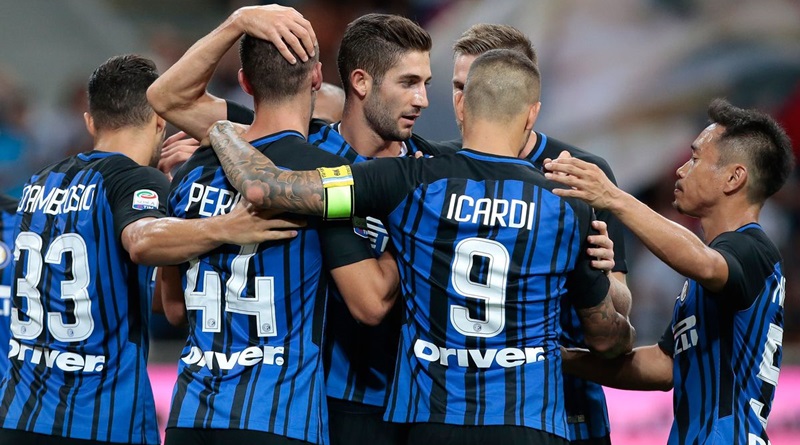 After four rounds, three teams – Juventus, Napoli, and Inter still have 100 per cent winning records. Meanwhile, Benevento, who are in their first ever Serie A campaign, are still seeking their first ever win, whilst Crotone's sophomore term continues to be an exercise in frustration and are Hellas Verona shaping up to be the next Pescara?
Let's look at five things we learned from the latest round of action of Serie A with another round set to kick off in less than 24 hours' time.
1. This really could be Paulo Dybala's breakout season
He's not nicknamed La Joya (the jewel) by chance. Paulo Dybala has been earning comparisons to Lionel Messi due to the fact that they're both left-footed, slightly-built Argentinians (for starters) but he is truly making a real name for himself since making his big money move from Palermo in 2015.
So far, Dybala has racked up eight goals, including two hat-tricks. The second of those hat-tricks came in a 3-1 win over Sassuolo, and with that, Dybala is the first ever Juventus player to score at least eight goals in the first four match-days. The last player to score in four straight opening games for the Bianconeri? None other than Luca Toni, who is as vastly different a striker than Dybala as one could imagine. Eight goals, though, is just three shy of his league total of 11 from last season, and at the rate he's going he's certain to smash the 19 he accumulated during his debut campaign in Turin.
2. Immobile's name is certainly just a misnomer
For English speakers, at least. The name on the back of Lazio striker Ciro Immobile's kit certainly will seem like an ironic one as he's certainly not having any trouble moving to put the ball in the back of the net. Bad jokes aside, he's having an excellent season and Lazio will hope he can keep in firing in the goals. It must seem like a lifetime ago that he was going through some rough patches at Borussia Dortmund and Sevilla (yes, he played once for die Schwarzgelben), but he has really found his scoring touch once again.
Immobile has been directly involved in seven goals for the Biancocelesti in Serie A this season, including the game winner in a 3-2 thriller against Genoa, which brings us to our next point…
3. The kids really are alright, especially if your name is Pietro Pellegri
The name will ring a bell for many Serie A fans, as Pietro Pellegri made history last season and nearly ruined Francesco Totti's send-off party. Totti always has to do everything in style, of course. After all, he's known as the "King of Rome" by his loyal fans and thankfully for the long-serving Roma captain, the 16-year-old didn't spoil things at the Stadio Olimpico by making a piece of history.
Although Genoa lost 3-2, Pellegri became the first player born in 2001 to net in Serie A. He followed that up this past weekend by grabbing a brace against Lazio, nearly salvaging a point and is now the youngest ever player in Serie A history to score a brace.
4. Are Inter Milan the real deal under Luciano Spalletti?
Inter have had their share of ups and downs for the past few seasons but it finally seems like they have gotten the right formula. For starters, they beat Roma at the Stadio Olimpico for the first time in nearly seven years. The last time the Nerazzurri defeated the Giallorossi in the Eternal City was in October 2008, when they thrashed them 4-0. Francesco Totti was very much still an active player, but unfortunately even he was unable to do much to help the Lupi on that rather dark day for Roma fans.
Well, the same Spalletti who helped Roma get back into the Champions League and had to make some tough choices – namely phasing the ageing Totti out was greeted by jeers from some sections of angry fans who didn't want to admit that their beloved captain was past his prime. Ironically, it was the same Spalletti who masterminded Inter's 3-1 win over Roma, silencing the Olimpico and now the Nerazzurri are four wins in four and tied for joint top of the table alongside Juve and Napoli.
It's still too early to call them contenders. After all, Inter were flying high under Roberto Mancini and were looking good a few seasons back only to collapse and barely hang on for a top half finish, so we will have to wait and see. But they're not featuring in Europe and so can focus only on league affairs, but so far, so good. The fact that they easily brushed aside Roma is quite impressive and it will be very interesting to see what happens when they take on Napoli, rivals Milan and Juventus later this year.
5. What do Napoli have up their sleeves?
They couldn't beat Shakhtar Donetsk but crushed Benevento 6-0. So clearly, Napoli have no issues with scoring. The issue is when they do it. The Partenopei have one of the most exciting attacks in Europe and many would like to see that on the biggest stage, and that's in the Champions League. Hopefully they can go at least into the round of 16, as it would be a real shame not to see them try to match wits along with some of Europe's bigger sides. Italy deserves to have at least two representatives at the big table, and Napoli definitely should be one of them.
Now in terms of the Scudetto race, they have been an "almost" for a while. Last season they looked good only to collapse, so will this time be their chance? Juventus are still strong, but they are a somewhat changed side and no one can dominate forever. The feeling is that this season could be the chance for Napoli to really make a push to challenge for the title; it won't be easy, but it certainly wasn't easy when Juventus decided to wrest it away from Milan and Inter, was it?