AC Milan vs Juventus: Last chance for the Rossoneri and Europe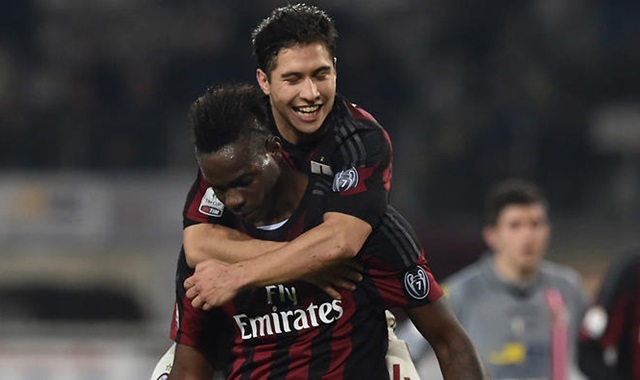 AC Milan will need to beat Juventus at the Stadio Olimpico in the Coppa Italia final on Saturday evening to have a chance at featuring in Europe next season.
The Rossoneri concluded the regular Serie A campaign in seventh place. That means that they could miss out on European football for a third straight term. In seasons prior, this would have been absolutely unthinkable. But this is the harsh reality facing AC Milan for the 2016/2017 season.
President Silvio Berlusconi has been obsessed with seeing the team back in the Champions League and has made it clear he hopes to see them even win a couple of finals in the next few years. However, AC Milan can't even make it into the Europa League, so the Champions League at this point is a pipe dream at best. Siniša Mihajlović was fired earlier this season – and this was after guiding the team to their first Coppa Italia final in 13 years. Since Cristian Brocchi's arrival, the team have not made any progress and ended up finishing the regular term in seventh place. This now has left them in an uncomfortable position of win-or-bust ahead of this upcoming game.
Given that Milan have lost their last seven meetings with Juventus, they will naturally face a tough task in order to beat the Bianconeri at the Stadio Olimpico Saturday evening. Massimiliano Allegri's men arrive in the Italian capital having cruised to an easy 5-0 win over Sampdoria to cap off an excellent domestic campaign. By contrast, AC Milan were crushed by a 3-1 loss to Roma in their final league game and will have to shake that off in order to have any chance at beating the reigning Coppa Italia champions.
Juventus have the chance to make it an 11th Coppa Italia title this evening, and furthermore, it would make it a second consecutive domestic double for Allegri. Ironically, since moving to Juventus, the ex-Milan boss has yet to lose against his former side. Will he be able to maintain that impressive record tonight at the Stadio Olimpico? Or will AC Milan be able to salvage their European dreams with a win in the Eternal City?
MORE: You can watch AC Milan vs Juventus live with FuboTV 24-hour game pass FREE.