AC Milan vs. Torino: The Rossoneri seeking a fresh start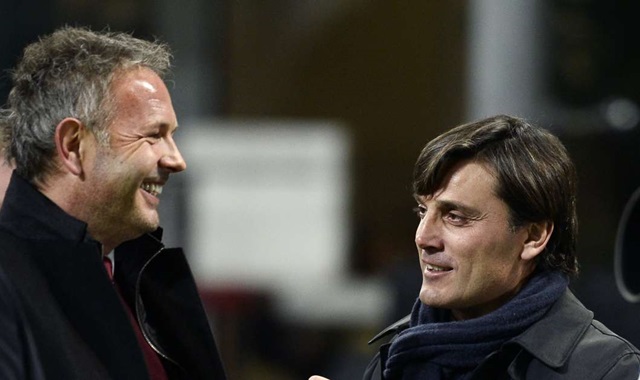 AC Milan will hope that the new season will bring them better fortunes as they welcome Torino to the Stadio Olimpico on Sunday.
For the third straight year, there will be no European football for the Rossoneri. A decade ago, that would have been unthinkable. However, that is the unpleasant reality Milan supporters have to contend with for the 2016/2017 campaign.
The coaching merry-go-round is still in full swing, as Vincenzo Montella becomes the sixth – five if you remove Mauro Tassotti – coach since Massimiliano Allegri's sacking in 2014. Will he be able to do better than his predecessors? Only time will tell, but Milan's pre-season surely was nothing to write home about. The Rossoneri were no match for Liverpool and were trounced by Chelsea. And although they defeated Bayern Munich – on spot-kicks – anyone who watched the game would have seen that it was a weaker side.
The protracted wrangling involving Silvio Berlusconi and the club's sale to a Chinese consortium has prevented Milan from being active in the transfer market due to a lack of funds. A look at the starting XI will reveal little change, save for Gustavo Gomez who may get his debut in this fixture. Fortunately, perhaps, Milan's opponent had their own struggles last season, but their new manager has his own score to settle at San Siro.
Despite guiding Milan to their first Coppa Italia final in over a decade, Sinisa Mihajlovic was nonetheless sacked by Silvio Berlusconi. At that time, the Rossoneri were in sixth spot, and still within a chance of clinching Europa League football. Well, unfortunately that did not pan out, and Mihajlovic certainly will be eager to depart Italy's fashion capital with a win in hand.
Unlike Milan, Torino have been way more active in this summer's shopping window. Adem Ljajic, Iago Falque, and Leandro Castan are among those linking up with the Granata, and the visitors will be coming into this match having cruised to a 4-1 win in the Coppa Italia.
However, Torino's head-to-head record is quite poor. The Granata have not beaten the Diavolo since November 2001. And if one were to find the last time this happened at the Stadio San Siro, well, it will be a trip back to the '80's. March 1985, to be exact. Yet, as we all know, all sorts of things are possible in football.
Finally, here's a curious stat: Montella has faced Mihajlovic seven times. He's only beaten him once. Meanwhile, Mihajlovic has locked horns with Milan on seven occasions. He has never beaten them.
And a bonus one: both were teammates at Sampdoria. They also just so happened to both manage the Blucerchiati.
Which of these tactical foes will kick of the 2016/2017 with a win? Or will they simply cancel each other out?