AC Milan vs Udinese: Mihajlović demands more from Rossoneri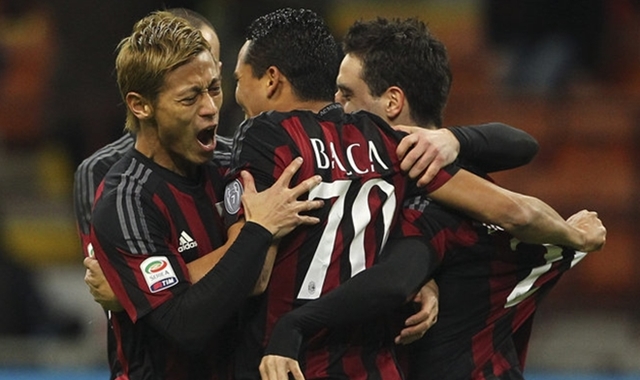 AC Milan will hope to make it three straight wins as they welcome Udinese to the Stadio San Siro on Sunday afternoon.
A month ago, Siniša Mihajlović's job was reportedly under threat after suffering a 1-0 home loss to Bologna. Flash forward just a couple of weeks and whilst the ever-vocal president Silvio Berlusconi has not given the Serbian tactician a 100 per cent vote of confidence – was quoted as saying that his coach was "safer" as opposed to "safe" – fans certainly are feeling a bit more hopeful than they were earlier this season.
Of course, this hope comes with a healthy dose of caution. After all, since their Scudetto win in 2011, the Rossoneri have gone through four coaches – five if one counts Mauro Tassotti's brief caretaker spell – and have tumbled down the league table. In 2012, they finished in 2nd. In 2013, 3rd. In 2014, 8th. And in 2015, 10th. Two seasons without European football and a shocking fall from grace has supporters rightfully feeling uneasy, but certainly, a resounding 3-0 win over Inter in last weekend's anticipated Derby della Madonnina, followed by a 2-0 hard-fought victory on the road against Palermo has some supporters believing that the team can make it a third straight win this weekend.
The Diavolo have not won three on the trot since rounds nine through 11, when they knocked off Sassuolo, Chievo, and Lazio. However, these past two wins have seen the team keep a clean sheet, and they will be keen on doing so against Udinese this weekend.
Once the side akin to the "little engine that could", the Zebrette have gone from edging out the "bigger" sides for a European football spot to barely struggling to stay afloat in the top flight. Last season, the Bianconeri finished in 16th place, and this season has not been kinder to Stefano Colantuono's team. They certainly have had their highs-  namely becoming the first team to beat Juventus in Turin on matchday one – but have endured a miserable campaign thus far and 2016 has not brought them better results.
Things seemed that they could be improving: a 1-0 win over Torino in the last game of 2015 was followed up by a hard-fought 2-1 victory against Atalanta to open 2016. But any joy Zebrette supporters began to feel was soon dashed as Juventus got revenge from their opening day defeat by thrashing them 4-0 at home, followed up by a 4-1 humiliation at the hands of Palermo. Udinese appeared to have somewhat righted the ship, posting two consecutive draws, but will still be a side devoid of confidence as they make the trip to Italy's fashion capital on Sunday.
Both teams, of course, will be battling for a win. Victory for Udinese could see them jump up to touching distance of breaking into the top ten, although their poor goal differential could come back to haunt them later this season if they find themselves tied with anyone on points. And, of course, all three points for Milan could see them leap-frog Roma into fifth and close the gap on city rivals Inter (provided, of course, that both the Giallorossi and Nerazzurri manage to lose this weekend).
Will Milan continue to show signs of improvement? Or will Udinese awaken from their own funk to give their fans something to finally crack a weak smile about?
MORE: You can watch AC Milan vs Udinese live with FuboTV 24-hour game pass FREE