Adidas F50 Adizero Crazylight – The missing Gem from your Boot collection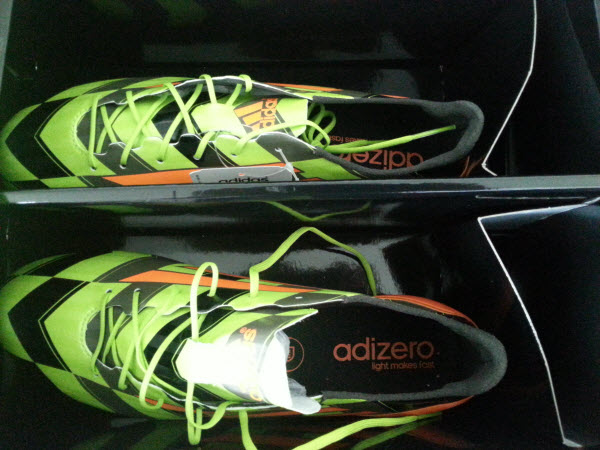 The Germans have always been known for a certain obsession with detail and design that few other nationalities can or bother to compete with. Their incredible attention to detail has resulted in the lightest pair of soccer cleats the world has ever seen. Weighing in at just 135 grams, the Adidas F50 adizero Crazylight is already turning into every speed player's dream shoe and a true collector's item.
If you've been following news about the Crazylight's development, you may already be aware that Adidas premiered a soccer boot back in May of last year known as the "99 grams boot." While the Crazylight is 36 grams off the mark, Adidas has still managed to give the shoe a 20% reduction in weight compared to the previous F50 adizero market release. A feat worth noting and a step closer to making soccer cleats that weigh in under the 100 gram mark.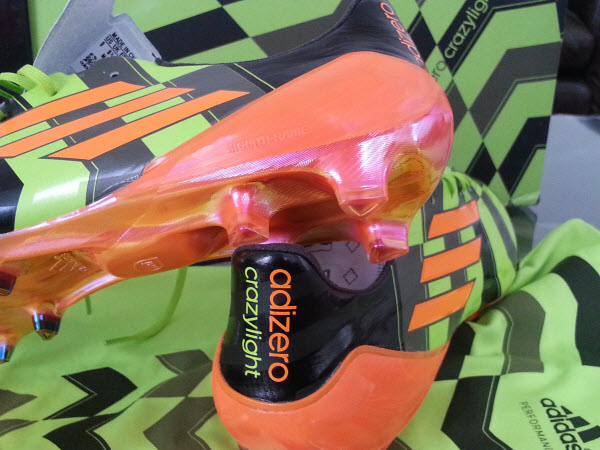 The Adidas F50 adizero Crazylight are decidedly bold cleats. They come in only one colorway, Solar Slime / Solar Zest / Black, and it offers excellent visibility. You would have no problem getting recognized with these cleats on. Black and green arrows adorn the cleats all over to symbolize movement and speed.
Read Also: Adidas Launched Limited Edition Copa Mundial in White
Testing out a pair of the Crazylights cements belief in Adidas. The cleats are incredibly light, fully living up to their name. What's more to note is that comfort has not been sacrificed for weight in this pair, a common trade-off in soccer cleats designed for speed. The Crazylights have great comfort fit right out of the box. The upper, made of ultralight yet durable Pebax, contributes significantly to the cleats' amazing ball feel. It's incredibly thin and coated with sticky material that gives better ball grip and control.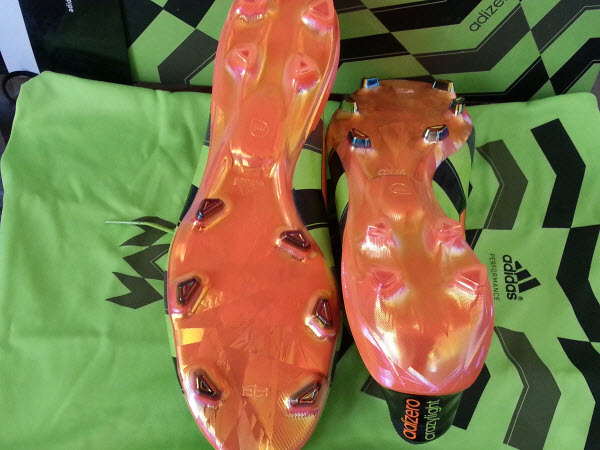 Building for less weight and more speed, Adidas sacrificed a few studs and rearranged the rest for this F50 adizero release. The outsole for the Crazylight is still the Sprintframe 2.0 with TRAXION studs. The studs, however, have been given more grinding than usual to make them thinner and lighter. But no sacrifices here as the studs have anodized coating for added strength and some shine, too.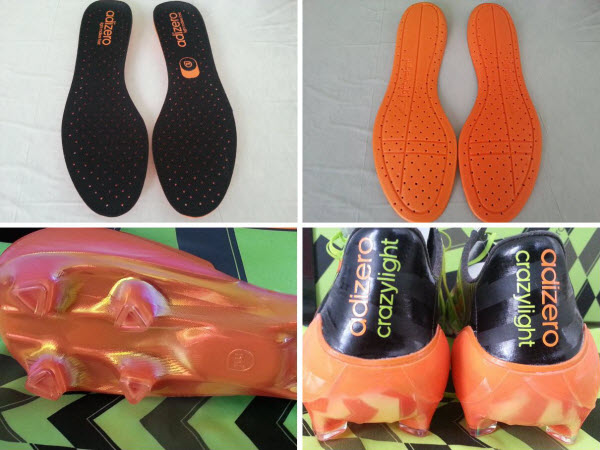 The Adidas F50 adizero Crazylight is overall a very good pair of soccer cleats for speed. They really are crazy light. And they come equipped with a thin upper optimized for ball striking accuracy and a unique stud configuration that will let you slip past opposing players with ease. Another detail to mention about the Crazylights that may seem minor is that the laces tend to stay put. Unlike other soccer shoes I've played in previously, Crazylight laces don't loosen often and become a general nuisance during play.