Pic – Arsenal team celebrating their FA Cup triumph
Arsenal team strikes a pose with the famous FA Cup trophy after successfully ending their trophy–laden run with a 3-2 win over Hull City.
One player from this picture who anyone can argue deserve it most is Backary Sagna, the club's long serving full back who has been waiting for this moment for years.
Now he can finally enjoy a trophy winning season with Arsenal before leaving in the summer when his contract runs out.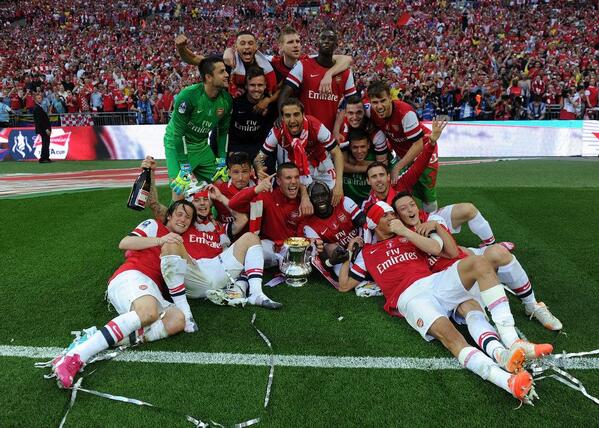 Via: @Arsenal