Atalanta 2-2 Juventus: 4 things we learned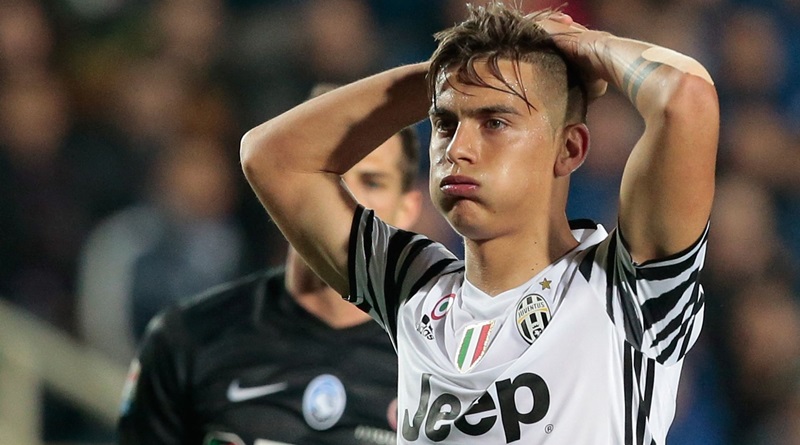 As they chase an unprecedented sixth straight Scudetto, Juventus have been largely unstoppable this season. However, they're not infallible, and Atalanta discovered that on Friday evening.
Let's take a look at a few things we learned from this interesting game between La Dea and La Vecchia Signora.
1. If you truly want to earn a point (or three) against Juventus, try to do so on your own home turf
That's not just a pithy statement. If one wants to nick points off the Bianconeri, it's best to try to do this away from Juventus Stadium. Indeed, all of Juventus's negative results – their four losses and three draws – have been in their travels.
So far, they were defeated by both Milan sides at the Stadio San Siro (or Stadio Giuseppe Meazza). There was a shock 3-1 defeat to Genoa – when the Grifone were flying high and not scraping by. Then, in January, a defeat to Fiorentina. That was followed by their first ever draw this season, a 1-1 result against Udinese. The Zebrette had lost 2-1 at Juventus Stadium, but valiantly battled to hang on for a stalemate at the Dacia Arena. Massimiliano Allegri's side also failed to pick up all three points against Napoli at the Stadio San Paolo, but interestingly enough, defeated the Partenopei 2-1, again in Turin.
And Friday, they were held to a 2-2 draw with a high-flying Atalanta side. That should give Roma some food for thought, as the Giallorossi will welcome Juventus to the Stadio Olimpico on May 14th.
2. Atalanta truly are a formidable outfit at home
Juventus, and to some extent, Roma, are among those lauded for their strong records at home. However, Atalanta are no slouches themselves. La Dea have lost just three times at the Stadio Atleti Azzurri d'Italia this term. And none of those defeats were in 2017; Udinese were the last team to visit Bergamo and depart with all three points in hand in December.
At home, they've beaten Inter, Napoli (in fact, they did the double over the Partenopei), and Roma. Two of those teams are in the top three in the Serie A table. Lazio are one of the few teams to have beaten then home and away. So if one is surprised that they managed to frustrate Juventus, they really should not be. La Dea rule supreme in Bergamo, and it's thanks to their strong home record that they certainly will earn a deserved spot in the Europa League for next season.
3. A training exercise for the upcoming Monaco tie?
At least, Massimiliano Allegri seems to think so. Following the 2-2 draw, he was quoted as noting that Monaco play "similar football" to Atalanta. Juventus so far have conceded just two goals in the Champions League. That includes holding Barcelona scoreless for a whopping 180 minutes to win 3-0 on aggregate.
Fans naturally will hope to see none of the defensive errors during the Atalanta tie crop up against Monaco; otherwise, Les Rouges-et-Blancs could take La Vecchia Signora to the cleaners. They are among the highest scoring sides in Europe, and the highest scoring side in France as they also sit on top of their domestic league. And like Monaco, Atalanta are led by a crop of young, hungry players eager to make their mark on the bigger stage.
Juventus obviously will not be taking them lightly. Monaco have seen off Manchester City and Dortmund and certainly will not be showing any kind of fear as they take on the Bianconeri
4. Gian Piero Gasperini deserves more respect
Yes, he struggled at Inter, but overall, Gasperini has a pretty solid record. He played a vital role in helping Genoa get back on track during two spells there, and now is on the cusp of guiding Atalanta into the Europa League. For a team that's best described as a selling club – like Udinese, they have turned into a training ground for players prior to moves to bigger clubs – he's done quite well. Atalanta usually are happy with finishing somewhere in mid-table, and cracking the top ten is a huge achievement.
No one expected them to be in the top six, but bar a shocking collapse, Atalanta will be featuring in European competition next term. A big part of that is of course the players' hard work, but without a wily tactician at the helm, they surely will not be where they are now.