Atalanta vs Inter: Both Nerazzurri seeking to recover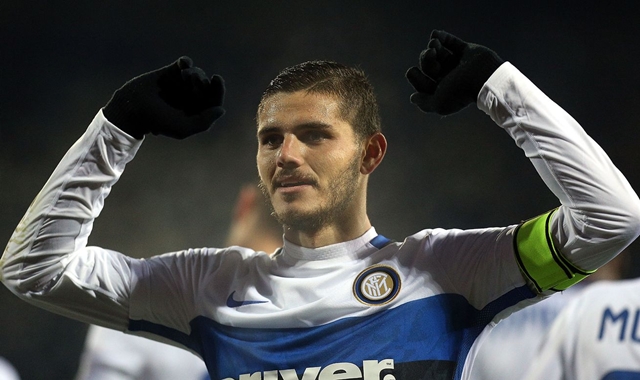 After 19 rounds, the mid-way point of the 2015/2016 Serie A campaign has finally arrived. A winter champion – Napoli – has been crowned and every team has now played each other once, meaning that the second phase, known as "girone di ritorno" in Italy has commenced. Last time the two teams featured in this preview met – Atalanta and Inter – neither could have possibly seen where they would find themselves at this juncture. One team, for most of the season, were sitting on top of the league, with their first Scudetto in six seasons no longer seeming like a pipe dream. The other, meanwhile,
Last season saw La Dea barely avoid the drop after they finished in a dismal 17th spot and whilst Edy Reja's men sit in a more encouraging 11th place, their recent form will not be as comforting for their fans. The last time Atalanta recorded a win was back on December 6th when they powered past Palermo 3-0 and they sit in danger of losing their fifth straight match – something they have avoided doing for two decades since January 1996. With the congested nature of things in the bottom half of the table, a loss could indeed prove costly. How much? Well, the Nerazzurri – who had a good run of form at the early part of the season – could find themselves uncomfortably close to the dreaded relegation spots at the end of this weekend.
Meanwhile, the "other" Nerazzurri team in this upcoming game – Inter – will also be coming into this match having lost their most recent fixture. It took a penalty, but Sassuolo managed to find a way past Roberto Mancini's men at the Stadio Giuseppe Meazza and deny Inter the chance to finish the first half of the season as winter champions. The Scudetto aspirants have been criticized for playing "dull football" as nine out of their 12 wins, including their last victory over Empoli, have been 1-0 results.
Now, one can certainly make the good argument that three points are three points, regardless of whether it's a 1-0 win or a 7-0 goal-fest, but Inter's lack of goal-scoring output has cost them somewhat, as they sit in third behind Juventus due to goal differential. Whether this will ultimately prove their undoing this upcoming May is way too far ahead to even guess, but immediately on the thoughts of the players, manager's, and fans' minds will be this upcoming game against Atalanta, a team against whom they have won all three of their past three meetings.
Is this a must-win game for both Atalanta and Inter? Yes and no. There are still 18 games after this one left in the season. 54 points left to be earned, and a lot will happen between now and May. But for Inter, who are well in the running to clinch their first Scudetto in six seasons, three points will see them temporarily return the summit of the table as fellow title contenders Napoli, Juventus, and Fiorentina don't take to the pitch until later this weekend. As for Atalanta, avoiding defeat will certainly ensure they remain in the safe clutches of mid-table as well as matching an unwanted record that they set two decades ago in January 1996.
The last meeting between these two sides was a tense affair, decided by a 93rd minute goal from Stevan Jovetic. Will fans see another closely contested match, or will it be more one-sided this time around?
You can watch Atalanta vs Inter Milan live with FuboTV 24-hour game pass free.