Atletico Madrid vs Bayern Munich: An interesting tactical battle awaits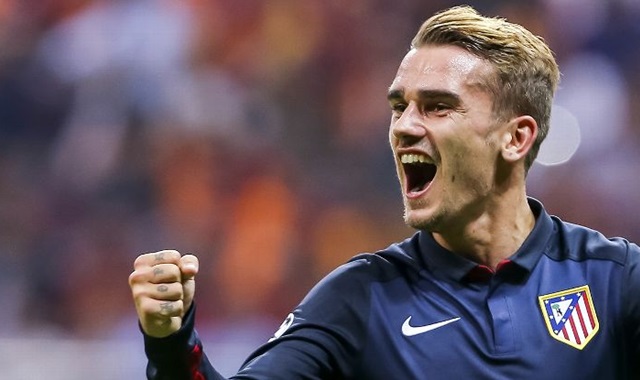 Atletico Madrid and their strong defense will face a stern test when Bayern Munich's potent attack arrive at the Estadio Vincente Calderon on Wednesday evening.
Los Rojiblancos will be taking on die Roten for part one of their Champions League semi-finals tie after seeing off Barcelona 3-2 on aggregate. Meanwhile, Pep Guardiola's side are in the final four after beating Benfica, also with a 3-2 aggregate score-line. The last time Atletico Madrid and Bayern Munich met was back in 1974, during the European Cup final.
What would transpire would be painfully familiar to older Atletico fans 40 years later in Lisbon. The Spanish side were literally minutes from lifting the trophy until Bayern equalized with less than two minutes to go. Back then, if two sides were tied during regulation time, this would then force a replay instead of the extra-time we now see today. And during the replay, die Roten absolutely crushed los Rojiblancos to win what would be the first of three straight European titles.
Four decades later, Diego Simeone's side again found themselves in the Champions League finals. And again, they were just minutes away from being crowned champions of Europe until Real Madrid snatched a late equalizer. Extra time followed, Real scored three goals, and the rest is history. So now, in the semi-finals, Atletico Madrid will be keen on making it to their second final in just three seasons whilst heaping more frustration on Guardiola's Bayern Munich.
Indeed, since taking over, Guardiola has been thwarted twice at the semi-finals stage by La Liga opposition. First was a 5-0 humiliating aggregate loss to Real Madrid in 2014, and last season, they were defeated by Barcelona. Now in his third – and final – season with the Bavarian powerhouse, the Spanish tactician will have to face yet another team from his home country, and Atletico Madrid are the side with the best defense both in La Liga and in this season's Champions League. In addition, Wednesday's hosts have won 24 out of 29 European matches at the Vicente Calderón and have just lost one of their past seven games against German sides.
Furthermore, Bayern Munich haven't exactly impressed on the road against Spanish opposition. This is both historically as well as under Guardiola's tenure. To date Bayern Munich have won only two of their last 12 away trips to Spain, whilst losing eight. And since Guardiola's arrival, die Roten have won just two out of their past nine road fixtures, whilst losing four.
Both sides will be missing some key players for this game. Atletico Madrid will have to make do without experienced midfielder Tiago due to a broken leg and star defender Diego Godin – who was very influential in the tie with Barcelona – will likely not feature due to a hamstring problem. As for Bayern, Arjen Robben and Holger Badstuber are both definitely still out. Although Jerome Boateng has resumed training, the 2014 World Cup winner has been out for quite some time with a groin problem and if he does feature, it's highly unlike it'll be from the start.
Bayern Munich have had a tough knockout rounds so far. First they had to play Juventus, then Benfica, and now Atletico Madrid. They also have drawn each of their away games, coincidentally by scores of 2-2. Meanwhile, Atletico Madrid surprisingly labored against PSV Eindhoven – in fact, having to settle that tie on penalties, but were excellent versus Barcelona.
In this clash of defense versus offense, who will come out on top in the tactical battle? Will Atletico Madrid maintain their impressive home form and head to Munich with one foot in the finals? Or will Bayern Munich finally overcome their hoodoo against Spanish opposition with a resounding away win in Madrid?
MORE: Need matchday tickets? Get all your UEFA Champions League matchday tickets from Guaranteetickets.