Balotelli signing sets new challenge for Rodgers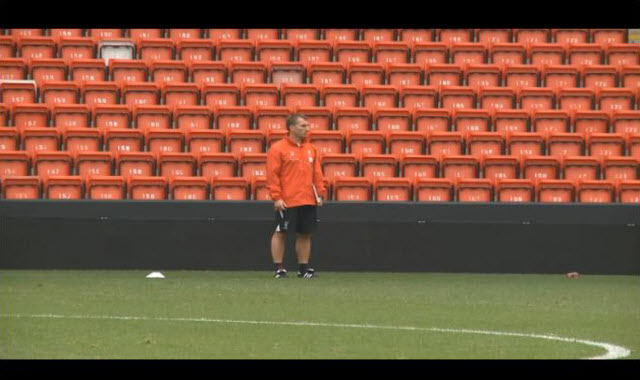 Liverpool boss Brendan Rodgers managed to get the best out of Luis Suarez last season, taking Liverpool to within a whisker of the Premiership title. After a frenzied summer in the transfer market, the Merseyside club are poised to sign another top class but temperamental striker in Mario Balotelli.
Liverpool are reported to have agreed a £16million fee for the Italian International from AC Milan. The former Manchester City striker scored for Italy against England in the World Cup in Brazil and is well known to Premiership fans.
Liverpool started the new season with a hard fought 2-1 win over Southampton at Anfield last weekend. The woodwork came to their rescue deep into the second half but there was a feeling that Liverpool lacked the same attacking threat without Suarez. The enigmatic Balotelli has been chosen as the man to fill the void and will presumably play alongside England striker Daniel Sturridge in an attempt to re-create last season's successful partnership.
Suarez made a hasty exit from Anfield in the wake of the biting incident against Italy in the World Cup. Liverpool had been through the nightmare of dealing with a similar incident the previous season after Suarez tangled with Chelsea's Branislav Ivanovic. The Uruguayan is now serving a ban with his new club Barcelona while steps are already being taken to ensure that Balotelli does not repeat his controversial behaviour that dogged his time at Manchester City.
Liverpool have apparently sought to obtain assurances about the 24-year-old's behaviour with Rodgers already citing "an extensive code of conduct" at Anfield. Three weeks ago, rumours of a move for Balotelli were categorically denied by Rodgers but he is now set to unveil the man expected to provide the finishing touch to Liverpool's new-look squad.
Balotelli was at City between 2010 and 2013 with some stunning goals mixed with some poor discipline, both on and off the pitch. His arrival will set an altogether different set of problems for Rodgers who is intent on maintaining unity within the club. The summer raid on Southampton has brought Lallana, Lambert and Lovren to Anfield, although the former is temporarily side-lined with a knee injury.
Additional signings Lazar Markovic and Alberto Moreno are ready to enter the fray as Liverpool attempt to find the spark that propelled them on a fantastic run last season. Only a home defeat by Chelsea and a late collapse at Crystal Palace denied them the title as Manchester City took full advantage. The two sides meet in the Premiership on Monday at the Etihad Stadium.