Barcelona vs Juventus: The Blaugrana hope to stage yet another comeback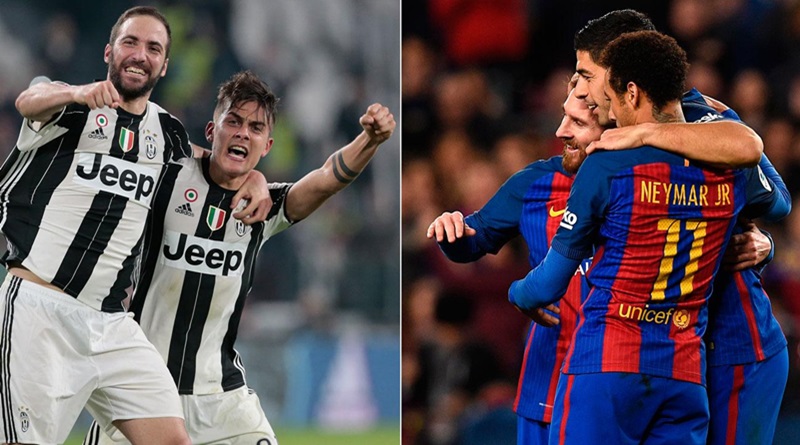 Can Barcelona do the seemingly impossible yet again?
That's what Blaugrana fans will be hoping as they prepare to take on Juventus at the Camp Nou on Wednesday.
However, Juventus are no PSG. Without sounding disrespectful to the French champions, the Bianconeri boast one of the meanest defenses in Europe. They have conceded just two goals so far in the Champions League all season. And whilst they may not be the highest scoring side a la Dortmund or Real Madrid, or even Monaco, they did put three past Barcelona without reply in the first leg.
PSG managed to score four against them, but Les Parisiens do not have same defensive nous that have helped La Vecchia Signora become the no. 1 team in Italy. Juve's run to the UCL finals in 2015 may have seemed like a fluke to some, but in reality, it was the culmination of years and years of hard work and clawing their way back after Calciopoli.
Juve are not the same team from 2015. Rather, they are better. Out went Carlos Tevez, Andrea Pirlo, Paul Pogba, and Arturo Vidal. In arrived Gonzalo Higuain, Paulo Dybala, Mario Mandzukic, Miralem Pjanic, Sami Khedira, and Dani Alves. Alves in particular is definitely raring to face his former club after arriving on a free this past summer, and with these new additions, Juventus have made it clear that they are not just looking to reign supreme in Italy.
They want to finally fully establish themselves among Europe's elite. And to do so, they need to finally end their decades-long wait for a Champions League trophy. They have featured in four finals since winning it in 1996, but to no avail. But having seen off Barcelona in resounding fashion, they are just 90 minutes away from a semi-finals berth.
That being said, Juventus clearly will have seen the mistakes a naive PSG made. Les Parisiens had a four goal advantage, but that quickly crumbled when they conceded early on. There were some questionable decisions made, but at the end of it all, PSG had themselves to blame. Yes, Barcelona are playing at Camp Nou, and critics often feel that decisions always seem to go their way at their home ground.
That's subject to interpretation. There have been some dodgy decisions that have gone in their favor, but they are playing at home, where the home side always (technically) is supposed to have some kind of advantage.
There are major concerns about Paulo Dybala's fitness for this game, and given that he scored two of Juve's goals in the first leg, it goes without saying that Bianconeri fans worldwide will be praying that nasty tackle he suffered against lowly Pescara will not be his undoing for this crunch tie. Meanwhile, Barcelona will be able to welcome key midfielder Sergio Busquets after his ban for the first leg, and given his importance in the middle of the park, his return will be highly appreciated by his colleagues and fans.
The Blaugrana will be featuring in the second leg in front of their home support, and this time, they will again try to scale the proverbial Mount Everest. If anyone can do it, it's Barcelona. They next will face Real Madrid in El Clasico in what will be a tough week for Luis Enrique's side. Neymar will not be able to feature in Sunday's tie, and so will have to put in all of his efforts to help the team overturn a heavy 3-0 loss. But will it be a bridge too far for even the mighty Barcelona?