Barcelona vs Real Madrid: Get ready for the biggest show on Earth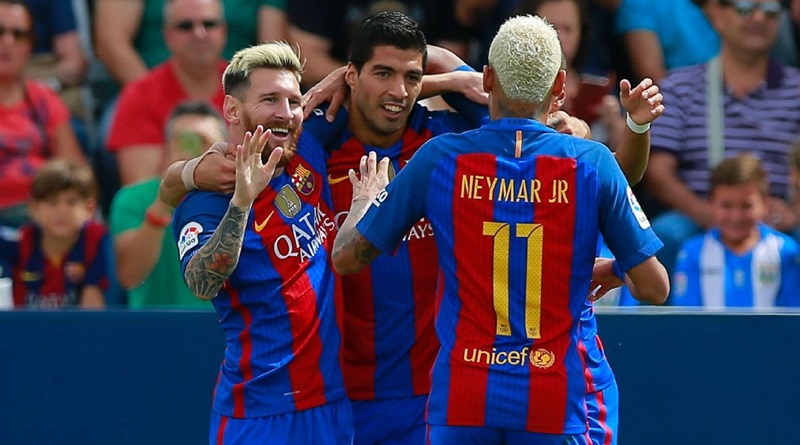 After months of waiting, the big day is finally here.
Barcelona will welcome long-time rivals Real Madrid to the famed Camp Nou on Saturday evening. And predictably, millions of people worldwide will be tuned in. Saturday has quite a few interesting fixtures, with Manchester City taking on Chelsea and Juventus welcoming a high-flying Atalanta later in the day.
But none of those games – not even Sunday's Derby della Capitale – can even match up to the sheer magnitude of a tussle between the Blaugrana and Los Blancos. The two best players on the planet, Lionel Messi and Cristiano Ronaldo face off yet again. Two rivals from their times on the pitch, Zinedine Zidane and Luis Enrique will again match tactical wits, albeit this time from the bench as opposed to as part of the starting XI.
Barcelona come into this game sitting six points behind Real Madrid. It goes without saying that this is a must-win clash for the hosts. A defeat would mean that Los Blancos move nine points clear. And although this is still relatively early in the season, a nine point gap is a huge mountain for any side to overcome – even Barcelona.
Plus, a win on Saturday would spoil Real Madrid's unbeaten record. To date, Zidane's squad are the only unbeaten side in La Liga. And in terms of Europe's "Big 5" leagues, only RB Leipzig and Hoffenheim can share that honor.
A look at the top goalscorers' chart reveals that the top three will be featuring on Saturday. CR7 leads the pack, with 10, followed by Messi's 9 and Luis Suarez on 8.
In terms of personnel, Los Blancos are hit the hardest by injuries. For starters, there will be no BBC leading the attack. Unfortunately, Gareth Bale is set to miss this one – and many more games – after undergoing surgery. Alvaro Morata, who has been quite solid since moving back from Juventus, is also out. And then there's Toni Kroos. The Champions League and World Cup winner, who keeps things moving in the middle of the park regrettably won't be able to help his side in the biggest game they've played so far this season.
Meanwhile, Barcelona has better news. Andres Iniesta was back in training, but likely will not start. French defender Samuel Umtiti, however, is still continuing his rehab process and so is still unavailable. And whilst Jordi Alba has some ankle and knee problems, he still should be able to feature in the starting XI nonetheless.
So will Real Madrid maintain their unbeaten record on the road that extends from January of this year? And remain on top of the table by making it a 14th overall La Liga game sans defeat? Or will Barcelona, who will have Messi, Luis Suarez, and Neymar available for this game, rebound in style? Last season, this fixture saw Barca crush Real Madrid 4-0 at their home ground, only to see Los Blancos repay them in kind (sort of) by beating them 2-1. Who will come out on top in the biggest footballing show on Earth?
Tune in to find out.
MORE: You can watch FC Barcelona vs Real Madrid in El Clasico live with FuboTV 24-hour game pass FREE.