Bayern Munich 1-0 Atletico Madrid: 4 things we learned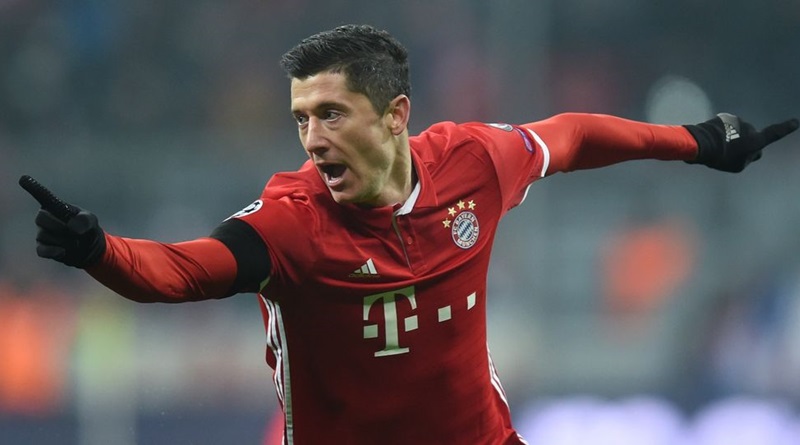 Yesterday, Bayern Munich welcomed Atletico Madrid in arguably one of the biggest matches of matchday six. Although top spot wasn't in dispute, it was still the fourth time in one year that Los Rojiblancos and die Roten were locking horns in Europe.
And despite it not being the most high-scoring match, it did not disappoint, nor did it lack plenty of interesting points.
So what did we learn from the closely-contested affair? Let's have a look.
Robert Lewandowski has quite a few impressive tricks up his sleeve
Penalty kicks? Check. Poacher goals? Check. Lewandowski has long been one of the finest strikers on the planet. The only shame is he's continually overlooked and overshadowed by the presence of Cristiano Ronaldo and Lionel Messi, and others like Sergio Aguero, Luis Suarez, and to some extent even Zlatan Ibrahimovic. And the league he plies his trade in – the Bundesliga – does not garner the same attention as La Liga or the Premier League.
In any case, the Polish ace continues to show why he deserves to be ranked in the top five attackers in the world. He's now added free-kicks to his already impressive arsenal, as we saw in Bayern's narrow win over Atletico Madrid. A carbon copy of an earlier effort against Mainz, Lewandowski's first-half strike was enough to give Carlo Ancelotti men's all three points and preserve Bayern's long standing home winning streak in this competition.
Atletico Madrid's defense is still a formidable foe
Atletico Madrid were hoping to become the seventh side to win all six of their group stage games. Unfortunately, that did not come to pass. Still, Diego Simeone's men boast one of the strongest defenses in this competition. Before Lewandowski's brilliant goal, Los Rojiblancos had conceded just once, during a 2-1 win over Russian outfit Rostov. And despite conceding, it does not take anything away from Simeone's troops. They finished top their group and have made it to two UCL finals in the past three seasons, so are still serious threats to anyone they take on.
However, they have some major concerns in attack
Atleti have never been the highest-scoring side per se. There was that famous 4-0 rout of Real Madrid in the Madrid Derby back in 2015, but in general, most of their games are decided by one goal or two. With an air-tight defense, they have been able to make up for their deficiencies up front. However, their general lack of firepower can prove to be costly. In some teams' cases, if they concede, they can nullify this by scoring a couple of goals to cancel the deficit.
In Atletico Madrid's, they struggle. Antoine Griezmann, Kevin Gamiero, and Yannick Ferreira-Carrasco all have six in La Liga. However, in the Champions League, the team as a whole scored just seven goals. Out of the group winners, only Leicester City matches this; to illustrate, second-placed Bayern netted 14, whilst Arsenal grabbed 18 and Barcelona 20.
Bayern still have some improvements they need to make
Despite the win, Bayern still have a lot of work to do. Their once-formidable back-line has conceded more than they would like in the Bundesliga, and although injuries to stars like Manuel Neuer didn't help them in their shock loss with Rostov, it will still present a lot of food for thought for current boss Carlo Ancelotti. It's a bit troubling, though, that the club have been linked with a shock move for Jurgen Klopp, but given the Italian tactician's strong CV, he arguably will be given plenty of time to make an impact on this squad.
Finishing second in their group isn't what they wanted, but it may not be as bad as they think – especially considering how, for instance, group winners Leicester benefited from an easy group and are struggling badly in the Premier League.