Bayern Munich vs Benfica: Die Roten prepare to spar with the Eagles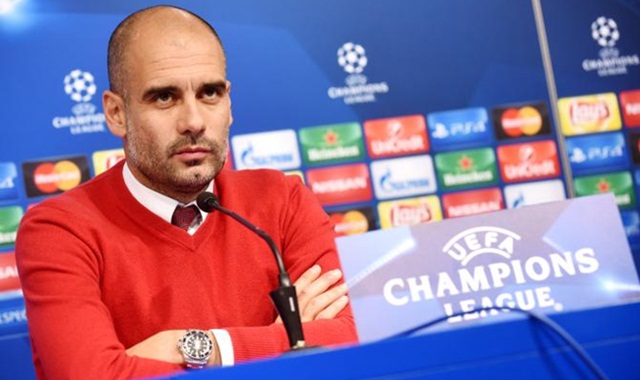 Bayern Munich will be hoping to plant one foot firmly into the Champions League semi-finals when they take on Benfica at the Allianz Arena on Tuesday.
For the past two seasons, die Roten have been thwarted by Spanish opposition at the semi-finals stage, much to the chagrin of outgoing boss Pep Guardiola. Curiously enough, in 2014 and 2015, Bayern Munich were beaten by Real Madrid and Barcelona. Both La Liga giants went on to eventually win the trophy. As Guardiola prepares to say Auf Wiedersehen to Munich, the Spanish tactician would want nothing more than to add a Champions League trophy to his already glittering CV.
Despite guiding Bayern Munich to two straight Bundesliga titles – and they will likely make it three this May – Guardiola's reign has been viewed with some skepticism. There were big expectations of the former Barcelona midfielder, especially considering that he won two Champions League trophies whilst in charge of the Blaugrana. To complicate matters, he arrived just after Jupp Heynckes had made history by leading the Bavarian giants to an unprecedented Treble, and his failure to reach the Champions League final has some viewing it as a black mark on his resume.
Whatever one may think of Guardiola's tenure so far with Bayern Munich, there is the unarguable fact that he has a solid record in Europe's premier club competition. In each of his past seven seasons as a coach, Guardiola has reached at least the Champions League quarter-finals. Given that there are plenty of coaches out there who have been on the tactician's bench for much longer – and have enjoyed the same level of success – clearly, he has what it takes to navigate through the Champions League.
However, against Juventus, Bayern Munich were in danger of crashing out after conceding two goals in the first half. In fact, for over 70 minutes, it looked like the Bianconeri were going to roll into the quarter-finals. That is, until die Roten staged an impressive fightback to turn the entire match on its head, and at the end of 120 exciting minutes of action, the scoreline read 4-2 on the night and 6-4 on aggregate, ending Juve's hopes of making it to a second straight final.
Next up for Bayern Munich will be Benfica. Without sounding disrespectful to the Portuguese outfit, die Roten supporters will be relieved that the team avoided opponents like Barcelona, Real Madrid, and perhaps even Atletico Madrid or PSG. These two sides are no strangers to each other, and in each of their past three meetings, Bayern Munich have ultimately come out on top, so the historical advantage is firmly on the side of the Bundesliga titans.
Still, Benfica, who are currently on top of the Portuguese league, are no slouches. Although Rui Vitoria's side are by far the underdogs in this tie, the Eagles have done quite well for themselves. In beating Russian powerhouse Zenit, Benfica are in the quarter-finals for the first time since 2012. Additionally, they are just one of two teams to have scored in every single one of their eight Champions League games this season.
The only other side to have achieved this? Barcelona.
Nonetheless, they are the underdogs for a reason. For starters, Bayern Munich's home ground is a very unhappy place for Benfica, who have lost all of their three past trips to Munich, whilst conceding a whopping 13 goals. Moreover, the visitors will be missing several key players, making an already difficult task even more insurmountable. First-choice goalkeeper Julio Cesar – a Champions League winner with Inter in 2010 – is reportedly out, as are defenders Lisandro Lopez and Luisao.
Although Benfica surely will not go away without a fight, Bayern Munich's impressive home record in this competition cannot be disregarded. Die Roten have won their past ten home fixtures, whilst scoring a massive 40 goals and conceding just a measly six. Two of those were against Juventus last month. There will be some major players absent for the hosts, with Jerome Boateng and Holger Badstuber on the table, and Arjen Robben could be in doubt. However, with Manuel Neuer between the posts, and an attack bolstered by Thomas Muller and Robert Lewandowski, it's definitely advantage Bayern Munich and all in all, they will be expected to book their spot in the semi-finals.
MORE: Need matchday tickets? Get all your UEFA Champions League matchday tickets from Guaranteetickets.