Benevento vs Napoli: Minnows hoping to avoid total embarrassment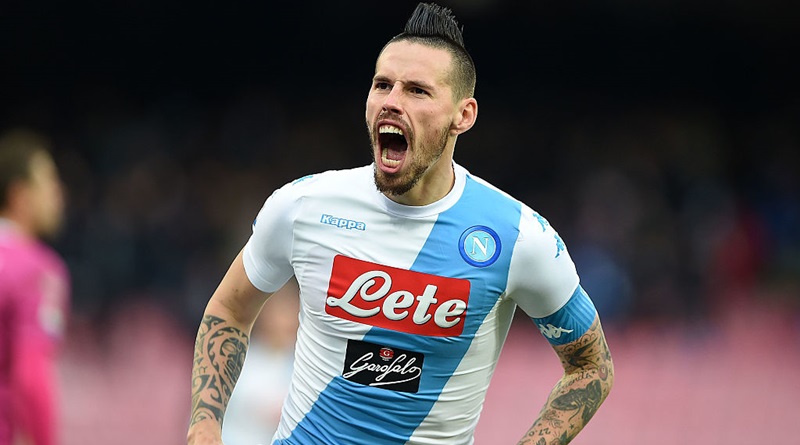 Napoli will aim to stay ahead of Juventus as they take on minnows Benevento at the Stadio Ciro Vigorito on Sunday.
Simply put, this will be nothing short of a David vs. Goliath clash. Top vs. bottom. But as we know in the famous Biblical tale, the man did slay the giant. So can Le Streghe manage to knock down the Partenopei?
For starters, all of Benevento's seven meager points have been on home turf. Two wins and a draw. However, those glimmers of hope have been against Chievo, Sampdoria, and AC Milan. It goes without saying that Chievo, a team who are satisfied with mere safety and actually get excited if they finish in the top half of the table are nowhere near the level of Napoli. Their second win, against Sampdoria, was even more impressive as the Blucheriati have been punching well above their weight this term. Plus, it was the first time Benevento netted three goals. At the same time, however, Samp, with its young and inexperienced squad, tend to blow hot and cold and obviously aren't Scudetto contenders. They're hoping to earn a Europa League place, however, and whilst a solid side, again, aren't a top tier Italian side.
And finally, Milan. They have fallen a long way since their last Champions League win – as painful as it may be for some who still cling to the old times. This has been made glaringly obvious despite their big spending this summer, which has paid no dividends. The Rossoneri, unfortunately, were actually the first team to drop points against Benevento when they ended up drawing the debutants and have struggled all term. They certainly aren't Scudetto contenders, and a top four finish is out of the question at this point.
We did see Burnley earn a 1-1 draw with Manchester City at home over in the Premier League and returning back to Italian affairs, Inter were held to a 1-1 stalemate at the Stadio Giuseppe Meazza with Crotone. So Benevento could look to these smaller sides for some respite perhaps and try to hold the fort for as long as possible.
How long will that last for? We will see, but so far only a handful of teams have prevented Napoli from scoring this term. They are Inter, Chievo, Juventus, and Fiorentina. Juventus are the only team to have beaten them. Inter was the first to hold them to a scoreless draw. Somehow, Fiorentina managed to copy the Nerazzurri's game-plan and do the same at the Stadio San Paolo – which was truly an impressive feat for the Viola.
By far, of course, the most impressive showing was by Chievo, who literally parked all 10 men behind the ball in a desperate 90-minute defensive performance to earn probably the most valuable point they have all season. It would have felt like a well-fought win for Rolando Maran's side and one can certainly bet that Benevento will have also been studying plenty of game-tape from Chievo's defensive master-class ahead of this contest.
But will it pay off? We'll have to wait and see – but one can't fault them for trying, right?