Cagliari vs AC Milan: Rossoneri look to wrap up turbulent season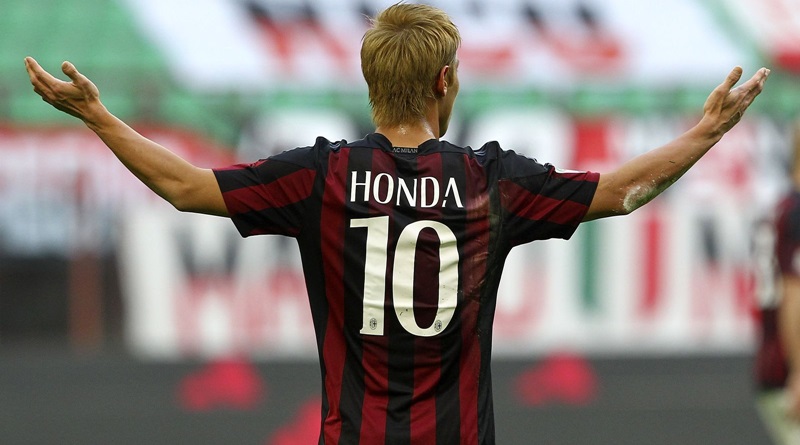 AC Milan will be hoping to conclude their turbulent season on a good note as they travel to face Cagliari at the Stadio Sant'Elia on Sunday.
The Rossoneri secured sixth spot by finally ending their five game winless streak by defeating Bologna 3-0. As such, Vincenzo Montella's men are back in Europe after a three season long absence. Having to slog through the Europa League play-offs wasn't exactly what Milan had planned at the start of this term, but beggars can not be choosers. After all, it has been ten years since Milan featured in a Champions League final, and three since they even participated in European competition.
With the team's new Chinese owners finally taking over after Silvio Berlusconi's 30-plus year reign, the Rossoneri arguably are set to move in a new direction. Players like Alvaro Morata and Cesc Fabregas have been linked by the Italian press with a move to the Stadio San Siro next term, but for now, Montella's focus will be to ensure they can complete this tricky term on a decent note.
On paper, Milan seem to be the heavy favorites against Cagliari. The Rossoblu have a lousy record against the Diavolo, and in fact have failed to win their last 26 meetings with Milan. Cagliari haven't won this fixture since October 1998, and have lost 37 times against Milan, which is more than against any other side in Serie A.
The hosts come into this game having lost 6-2 to Sassuolo, which is not the best place any one will want to find themselves in ahead of a match. That being said, Cagliari are more than safe for next term and have managed to win their last three home games. The Rossoblu have a pretty solid attack, but their defense is something entirely altogether. Still, having won 10 out of their last 18 home games, they certainly could cause problems for Milan, especially given how the Diavolo have struggled on the road.
Given that Milan have netted in all but one out of their last 23 meetings with Cagliari, coupled with their opponents' leaky defense, the Rossoneri should be able to at least grab a goal here. They have drawn their last four away games, and it will be very interesting to see if now having secured European football whether they will have much incentive to put in the effort to try to win this game.
Although they are in Europe, Milan could have been in the Champions League play-off spots – had this season ended in December. At that time, they were in third and had beaten Juventus in the Supercoppa Italiana. Whilst they will be disappointed, nonetheless, it is an improvement over the past few seasons and they can certainly continue to rebuild from here. Will they conclude this turbulent campaign with a win against an opponent they haven't lost to in nearly 20 years?