Chelsea look strong after summer transfer deals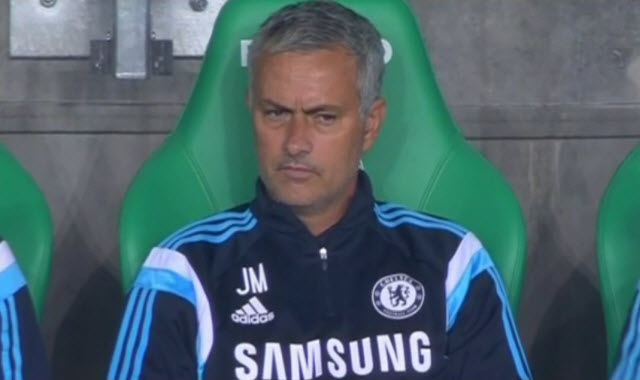 The top five in the English Premier League have all been busy in the transfer market through the summer and their new-look squads face the acid test next weekend.
After the drama of the World Cup, hostilities resume on the domestic front as the new season gets under way. Champions Manchester City received a timely reminder that they face a strong challenge this year when beaten 3-0 by Arsenal in the Community Shield at the weekend.
Just as they did after their title success in 2011, City have sat on their laurels and made only minor adjustments to their squad. Fernando and Bacary Sagna are the most significant additions with the controversial capture of Frank Lampard for the early part of the season. It remains to be seen what part Lampard may play for City but they are generally the same outfit that profited from the late collapse of their rivals in the title race last season.
Runners-up Liverpool have been jolted into a frenzy of transfer activity by the unexpected departure of Luis Suarez. Without any question, Suarez was a key figure in Liverpool's surprising title bid last season and he will be sorely missed. Whether their raid on Southampton's ranks will be enough to maintain such a challenge is open to question. Lallana, Lambert and Lovren are all sound squad members but not obvious match winners.
Manchester United's major change is at the very top with the much-heralded arrival of Louis Van Gaal. His reputation has been further enhanced by Holland's great run in Brazil but he is inheriting a team in need of drastic surgery. Herrera, Milinkovic and Shaw are not likely to bring the title back to Old Trafford but there may be more to follow. Some encouraging pre-season results may have papered over a few cracks and this will surely be a season of transition.
Arsenal's big name signing is Alexis Sanchez who made a good impression in the Community Shield victory over Man City. Arsene Wenger may have come very close to losing his job last season and his first silverware in nine years has bought him the opportunity to have one last crack at the title. Last season they were outclassed against their top of the table rivals and there is still a suspicion that the Gunners are a couple of players short of championship material.
The same cannot be said of Chelsea. Last season was a title that the Blues let slip away with Jose Mourinho's consistent negativity eventually proving correct. He appeared to know the club's weaknesses well before the end of the season and has addressed those with some disciplined buying. Diego Costa has a role to fulfil in bridging the gap in goals scored between Chelsea and their rivals. Didier Drogba's experience will be invaluable against the lesser teams, albeit in a limited role.
Felipe Luis will slot in at the vacant number three position allowing Azpilicueta to revert to his favoured right side. Perhaps Mourinho's greatest coup is in bringing Cesc Fabregas to Stamford Bridge. He can control the midfield in the way that Lampard did in his prime and release the likes of Oscar and Hazard into more attacking roles. If Chelsea falter this season, there will be no excuses from Mourinho who has declared himself more than happy with his squad.