Costa Rica welcomes El Tri with Skeleton wearing Mexican kit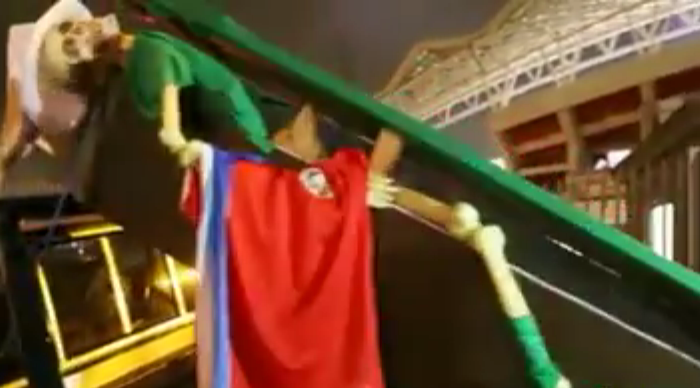 Supporters of Costa Rica welcome the Mexican national team ahead of their World Cup qualifier with a skeleton wearing the Mexican kit inside a coffin.
The fans who are celebrating their country qualification to next year's World Cup in Brazil, took the time to mock their arch rival Mexico, who is in danger of falling short of qualifying for the tournament.
Mexico has dug themselves into a hole and their rival has no plans to help them out. This display clearly demonstrates the Costa Ricans intention to make thing harder for the Mexicans team that already enduring a poor run of form.
Currently El Tri is sitting in 4th place with 11 points, three more than 5th place Panama and the same number of points behind Honduras in the third and final automatic qualifying spot.
Via: [Dirty Tackle]