Di Matteo vs. Mancini: The Community Shield Preview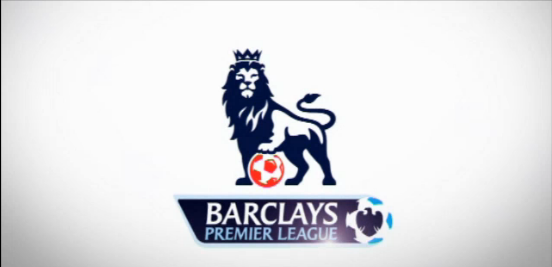 Last year's FA Community Shield match was a hotly contested affair, with Manchester United beating Manchester City in the 94th minute to produce  a final score of 3 – 2. Will this year's Community Shield be any different? I suspect not, with Chelsea out to revitalize a poor pre-season campaign and Manchester City looking to restate their place in the highest echelons of English football.
As mentioned, Chelsea's pre-season campaign has been less than desirable for manager Roberto Di Matteo, who helped the team end last season off on a high. Chelsea started their campaign strong, with a 4 – 2 victory over the Seattle Sounders and a 1 – 1 draw to a very strong PSG. However, things went south from there, with Chelsea losing 3 -2 to the MLS All-Stars and 1 – 0 to Milan. Perhaps those results could have been dismissed as understandable, but a 3 – 1 demolition last weekend by Brighton & Hove Albion, who finished 6th in the Championship (one league below the English Premier League), is almost unforgivable.The Community Shield a chance for Chelsea to restore their supporters' belief in their prospects for the upcoming season.
Chelsea certainly has the squad do that, with fresh face Eden Hazard keen to make a name for himself at his new club. Unfortunately for Di Matteo, the new Brazilian signing Oscar will not be able to play due to his participation in the Olympic Games. Although he would have made an interesting addition to this already intriguing match, Chelsea is capable of carrying the ball through the defense without him.
However, when the defense is occupied by the likes of Joleon Lescott and Vincent Kompany this is no easy task. ManCity have only conceded two goals in their entire pre-season campaign and are not likely to concede many more in the upcoming match. Surprisingly, City have made no new additions to their squad. Despite this lack of transfer market activity (with Roberto Mancini expressing his frustration over this matter publically), Manchester City is still a top side capable of taking on the best in the world. Their pre-season campaign reflects this, winning 5 out of 7 matches and, most recently, destroying Irish side Limerick 4 – 0. Although City will not be able to harness the talents of Micah Richards and Gareth Barry in the upcoming match due to injury, you have to believe they will be able to bring their excellent form to Villa Park.
Which of the Roberto's will be claiming the Shield? Will Di Matteo be able to dismiss uncertainties and go into the 2012/2013 season strong? Or will Mancini remind the world that his side is a well-oiled machine built to crush its opponents? Watch the match and find out.
The Community Shield match will take place on 12 August 2012 at 13:30 BST in Villa Park stadium.
Suspected line-up
Manchester City: [4-1-2-2-1] – GK: Joe Hart, LB: Gaël Clichy, CB: Vincent Kompany, CB: Joleon Lescott, RB: Pablo Zabaleta, CDM: Yaya Touré, CM: Samir Nasri, CM: James Milner, LM: Sergio Agüero, RM: David Silva, ST: Mario Balotelli.
Chelsea: [4-2-3-1] – GK: Petr Čech,  LB: Ashley Cole, CB: John Terry, CB: David Luiz, RB: Branislav Ivanović, CDM: Frank Lampard, CDM: Michael Essien, LM: Juan Mata, CAM: Eden Hazard, RM: Ramires, ST: Fernando Torres.
My Prediction
Due to the lackluster pre-season performances of Chelsea compared to those of Man City, I am going to have to predict a 3 – 1 victory for Mancini's boys. Look out for some quick dribbling from Agüeroand lethal strikes from Super Mario.
By Zaid Frazao. More from me at sportbutcreative.com