Euro 2016: England – The Three Lions hope for roaring start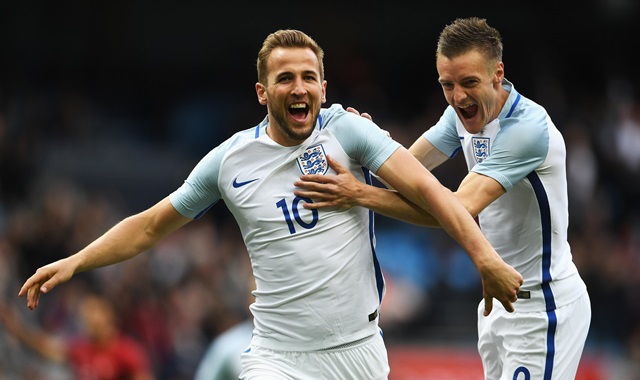 England will be hoping to banish decades of international disappointment at Euro 2016 in France as they take on Wales, Slovakia, and Russia in their quartet.
1966. That was the last – and only time – England have won a major international title, when they hosted the World Cup. The best ever performance recorded by the Three Lions at a Euro championship was in 1968 and 1996, during which they made it to the semi-finals (and held the 1996 edition on their home turf). Perhaps most frustrating for English supporters is the hype that always seems to surround the team before a big tournament, with the press braying on about how they will go far.
Only to return home sorely disappointed. World Cup 2014 saw them dumped out at the group stages. At Euro 2012, they made it to the quarter-finals, but were undone during a spot-kick shootout. Still, there is reason for optimism. Roy Hodgson's men made light of an easy qualifying group as they cruised through without breaking a sweat, and became the sixth side to complete qualifiers with a 100 per cent win record. Furthermore, there has been plenty of youth injected into this team, plus a 29-year-old debutant. Only four members from Euro 2012 are still within the squad: Wayne Rooney, Joe Hart, James Milner, and Jordan Henderson, and in fact, England has the youngest team out of the 24 featuring at this tournament.
Tottenham's young, exciting squad is well represented, with Harry Kane, Eric Dier, Dele Alli, Danny Rose, and Kyle Walker all making the cut. Then there's Jamie Vardy, whose meteoric rise from non league player to Premier League champion with Leicester City is reportedly set to be turned into a movie. And Everton's John Stones, who has garnered praise – and some unfortunate criticism for his tendency to try to play the ball out from the back – has been included as an option in defense.
There are, however, some major concerns. First is what exactly to do with Rooney, who as the team's skipper is guaranteed a starting spot. However, both Kane and Vardy looked quite promising, namely in England's impressive 3-2 win over Germany, and it will be interesting to see how Hodgson uses the experienced Manchester United star alongside the inexperienced Spurs and Leicester attackers. In defense, both Gary Cahill and Chris Smalling were not impressive with Chelsea and Manchester United, and whilst England should be able to clear the group stages, the question becomes how they will cope once they face tougher opposition in the knockout rounds.
Hart himself had a solid campaign with Manchester City, namely during the Champions League where he came up with some excellent saves to keep Zlatan Ibrahimovic and PSG at bay. He will be one that will also obviously need to have a good tournament if England want to fare well in France, and this will start from their group stage opener against Russia on Saturday.
After five decades of frustration, though, will England be able to overcome their half-century hoodoo? Debutants Wales will likely be a tricky opponent, and first-time participant Slovakia could also cause them some problems. However, unlike last time, they do have some fresh blood in their attacking arsenal. Whilst making it to the winners podium may be too tall a task, the Three Lions certainly could making a roaring start – and from there, as we have seen in football, anything is possible.