Euro 2016: Germany – The world champions aim to set a record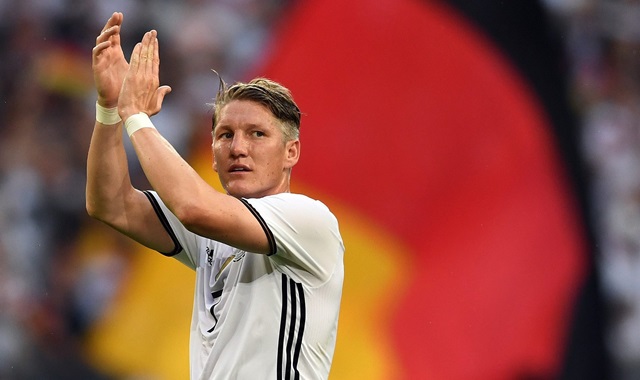 Having finally ended their long wait for a World Cup by winning it two years ago, Germany will now hope to do the same as they seek to add a fourth Euro title this summer.
Die Mannschaft became the only European nation to win a World Cup in North or South America, and their demolition of hosts Brazil is something that will long live on the memories of football fans around the world. As the reigning world champions, they will now hope to emulate the likes of France and Spain to win a World Cup and then a Euro championship. And Germany themselves are no strangers to clinching world and European titles in rapid succession – they did this back in 1972 and then 1974.
But will 2014 and now 2016 be their year? Joachim Low's men are deservedly viewed as favorites. They did stumble somewhat in qualifiers, though. There were losses to Poland, and surprisingly, Ireland, and they barely scraped by Scotland. However, Germany do have a knack of managing to come up big when it counts, and only are matched by Spain when it comes to the most Euro championships won. Furthermore, although there have been some hiccups in this tournament's history – including two bad performances in 2000 and 2004 – Germany have qualified for every single tournament they have entered with the exception of the 1968 edition.
There have been some key departures. All-time top goalscorer Miroslav Klose and defensive stalwarts Philipp Lahm and Per Mertesacker no longer with the team. Furthermore, they come into this tournament with some other concerns: Mats Hummels is still struggling with a hamstring injury, and captain Bastian Schweistenger is coming off a disappointing season with Manchester United due to his own injury woes. They have been stripped of another attacking options due to Marco Reus's bad luck with injuries prior to major tournaments seeming to have no end. There were some major questions about Low's striking selections, with Mario Gomez returning to the fold, but he is coming off a solid season with Besiktas in Turkey; however, it goes without saying that the Turkish league pales in comparison to the Bundesliga, Premier League, Serie A, or La Liga.
Germany's group at this Euro tournament appears to be one they should get through without much fuss. Poland could potentially cause them trouble yet again, and debutants Northern Ireland will hunker down and try to frustrate them – just like they did in their opening against the Poles. Meanwhile, Ukraine, having failed to clear the group stages in 2012 will be hoping to spring an upset of their own, but for all intents and purposes, the Eastern European side are not expected to present much of an challenge. Indeed, die Mannschaft are expected to not just only get out of their group, but also to make a deep run – potentially all the way to the final.
After all, they did conquer the world two years ago, so in theory, to conquer Europe should be an "easier" task. They have already ousted Spain as the world champions, and will be hoping to unseat them as kings of Europe as well as they intend to become the first team to make it an unprecedented four Euro titles in France this summer.