FA Cup shocks highlight competition's decline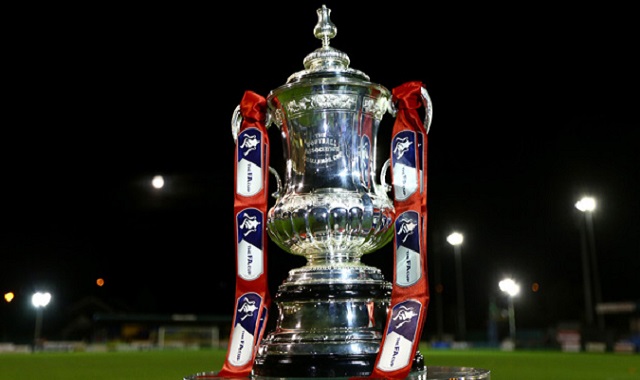 With the shock exit of both Chelsea and Manchester City to lower league opposition, the fourth round of the FA Cup made headline news. Although the day will live long in the memory for fans of Bradford and Middlesbrough, the fact remains that many top Premiership teams now field weakened teams for the competition.
The FA Cup has a proud history dating back to 1871 and has the attraction of matching the biggest clubs in the land against those from lower divisions. The Premier League and Football League automatically qualify with earlier rounds involving teams from the next six tiers of English football. It is the prospect of "giant-killers" that provides the so-called romance of the Cup.
The dominance of the Premier League has undoubtedly chipped away at the importance of the FA Cup with the vast wealth of the Champions League further undermining the competition. Those teams involved in Europe's top club competition and, to a lesser extent, the Europa League, will inevitably have to rotate their squad to accommodate the domestic cups.
The League Cup has always lived in the shadow of the FA Cup and has undergone various re-designs in an effort to fit into the schedule. The top Premiership sides have frequently used this competition to blood their youngsters and only take it seriously from the quarter-final stages. The FA Cup has also been falling out of favour with Premiership clubs in recent years, and not just with the top sides. The financial implications of falling out of the Premier League are so severe that any side threatened with relegation will also think twice about fielding a full-strength team for an FA Cup tie.
Ironically, Roberto Martinez freely admitted that he would not be risking his best players in the early rounds of the FA Cup in 2013. His team selection changed after they reached the quarter-finals and his team eventually went on to lift the trophy. Whether or not this contributed to their relegation from the Premier League in the same season is open to debate.
Chelsea and City were not alone in making wholesale changes in the fourth round this year. Mauricio Pochettino made nine changes, the same as Jose Mourinho at Chelsea, and watched his Tottenham side eliminated by Leicester. It is clear that changes are needed if the FA Cup is not to suffer the same decline as the League Cup. It may be that neither competition can survive in their present format alongside the Premier League and UEFA competitions.