Fabio Capello resigned from his post as England Manager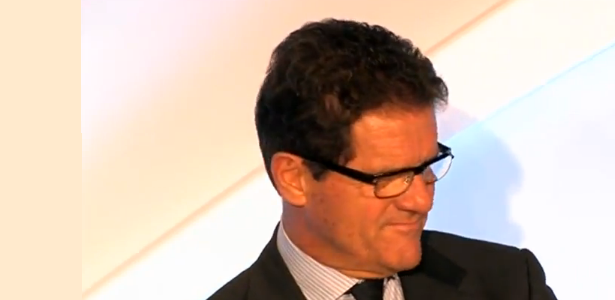 Ex-Real Madrid Manager Fabio Capello resigned today from his post as the manager of England. The 65 year old Italian announce his resignation today to the FA after openly express his views on the removal of John Terry as captain of the Three Lion months before the country take part in the Euro Championship. The FA release a statement on it's website after Capello's meeting with FA Chairman David Bernstein that reads:
"The Football Association can confirm that Fabio Capello has today resigned as England Manager.

This follows a meeting involving FA Chairman David Bernstein, FA General Secretary Alex Horne and Fabio Capello at Wembley Stadium.

The discussions focused on The FA Board's decision to remove the England team captaincy from John Terry, and Fabio Capello's response through an Italian broadcast interview.

In a meeting for over an hour, Fabio's resignation was accepted and he will leave the post of England Manager with immediate effect.

David Bernstein said: "I would like to stress that during today's meeting and throughout his time as England Manager, Fabio has conducted himself in an extremely professional manner. We have accepted Fabio's resignation, agreeing this is the right decision. We would like to thank Fabio for his work with the England team and wish him every success in the future."
Now that Fabio Capello is out England will be looking to act swiftly to fill the well traveled Italian boots before their preparation for the Euro Championship. A possible replacement that has been link with the post in the past is Tottenham's own Harry Redknapp. If  Harry emerge again as possible replacement, Tottenham fan would be facing their worst nightmare and at the same time hoping its not reality.