France looking strong for Euro 2016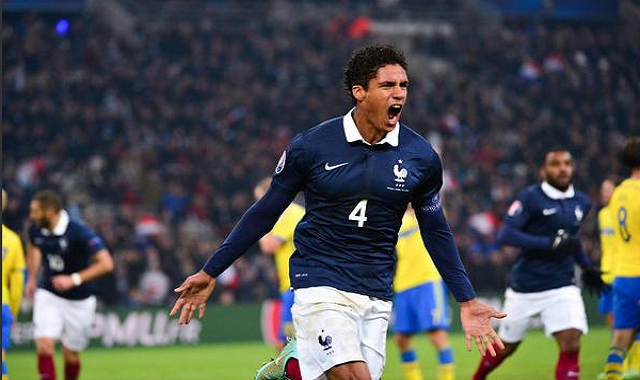 France won the European Championship the last time that it was held on home soil in 1984 and confidence is growing that they can repeat the performance in 2016.
They were victorious again in 2000 when a golden goal from David Trezeguet was enough to beat Italy 2-1 in Rotterdam. Since then, France has gone through a turbulent period and slummed to a low point of 25th in the official FIFA World Rankings last year.
Didier Deschamps has restored pride to the National team and a fine showing at the World Cup has taken them back up to number seven. They automatically qualify for Euro 2016 as the host nation and a fine recent run of form has seen them cut to 5-1 second favorites behind Germany to win the tournament.
The 1984 tournament will always be associated with Michel Platini while it was Zinedine Zidane who was the star player in 2000. The current team may be lacking in big name players but Deschamps has created a team unity that was sadly lacking prior to his appointment in 2012. Having played over 100 Internationals for his country and won the Ligue 1 title with Olympique de Marseille as a coach, Deschamps was always destined to lead the French team.
The French Football Federation extended his contract to Euro 2016 after their hard-fought 3-2 aggregate play-off win over Ukraine. They began their World Cup bid with some scintillating football in beating Honduras 3-0 and Switzerland 5-2. Striker Karim Benzema was outstanding as France moved confidently into the knockout phase.
They needed two late goals to defeat Nigeria to book their place in the quarter-finals and a showdown with Germany. They could not produce the free-flowing football of their earlier matches and fell to a 1-0 defeat. The tournament was still regarded as a success for France and Deschamps has the foundations of a strong team for Euro 2016.
His midfield line-up of Paul Pogba, Blaise Matuidi and Yohan Cabaye is already regarded as one of the finest in world football. Benzema has the support of Antoine Griezmann and Mathieu Valbuena in attack while Real Madrid's Raphael Varane is an emerging talent at centre-half.
Deschamps has insisted that his players treat all of their matches as trials for Euro 2016 and it was Varane who headed the winner in their latest clash with Sweden. Benzema missed a late penalty but it was another solid step towards their ultimate goal. There is little doubt that France will be a major player at Euro 2016.