Frosinone vs Juventus: Canarini welcome rampant Bianconeri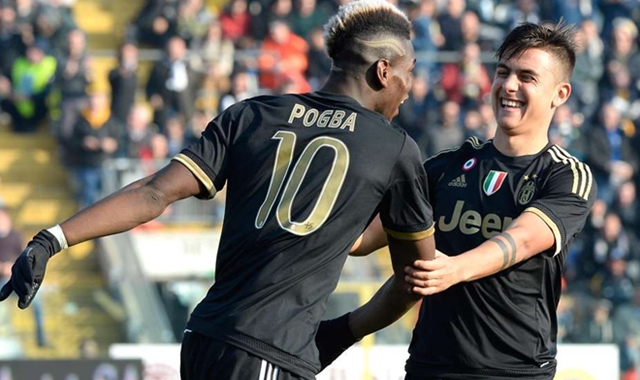 Serie A debutants Frosinone will hope to somehow halt Juventus when they take them on at the Stadio Matusa this Sunday.
It will be the second time the Canarini meet the Bianconeri; the first encounter resulted in a surprise 1-1 draw for Roberto Stellone's side. However, Frosinone, who sit in 19th place will be taking on a very different Juventus side than the one they managed to draw with in Turin earlier this season. Although they stopped a four match winless run by edging out Bologna, people should not get ahead of themselves.
Firstly, the Rossoblu have not set a new club record for wins. Frosinone's midweek opponents have not won four Scudetti in a row. And Bologna are not embroiled in an entertaining race for the Scudetto that will come to a head as Juventus and Napoli will face off in a mouthwatering clash next weekend.
READ ALSO: AC Milan vs Udinese: Mihajlović demands more from Rossoneri
The hosts will have to make do without two defensive options – Daniel Pavlovic and Arlind Ajeti – due to injury, meaning that Stellone will have to modify his back-line. Hardly something that Frosinone supporters will want to hear, especially considering that the Canarini have the worst defensive record out of the 20 teams currently competing in Italian football's top flight. 48 goals in 23 matches translates to a bit over two goals a game, and they will be going toe-to-toe with La Vecchia Signora, who have scored at least two goals in their past seven away matches to date.
Meanwhile, Massimiliano Allegri's squad, who secured a 1-0 win over Genoa courtesy of an own goal, will have to avoid becoming distracted by their titanic match with Napoli looming on the horizon. The victory against the Grifone was not the prettiest, but three points are three points and it ensured that the club have now won 13 on the bounce – setting a record in the process.
Allegri – who has been linked with a move to Chelsea next season – will be missing Sami Khedira and Mario Mandzukic, and unfortunately Martin Caceres will be out for the rest of the season after tearing his Achilles tendon. Simone Zaza's suspension – which earned him the ire of his coach – coupled with Mandzukic's absence leaves Allegri with just Paulo Dybala and Alvaro Morata up front, and this was a game that the Italian tactician would have likely wished to rest one or the other, especially with the big games against Napoli, Bayern Munich, and Inter coming up.
Frosinone will try to make things difficult, especially given that they managed to secure a draw in the reverse fixture and they are playing in front of their home fans, but Juventus will likely prove to be too strong for them to contain. From a Bianconeri perspective, this is a must-win game as Napoli will be taking on bottom-feeders Carpi this same weekend and they will be keen on keeping up the pressure on Maurizio Sarri's side ahead of the big clash in the upcoming round.
MORE: You can watch Frosinone vs Juventus live with FuboTV 24-hour game pass FREE