German giant Bayern Munich keeping tabs on Blackburn winger Junior Hoilett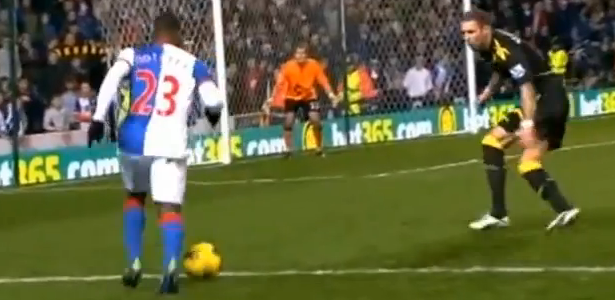 Blackburn youth academy graduate Junior Hoilett appear on the radar of yet another high profile club, and this time its German giant Bayern Munich. The young winger has already attracted interest from the likes of Tottenham and Newcastle with his run of impressive performances in the Premier League and was rumored to be on his way out during the January transfer window but no offers were tabled.
Hoilett current contract runs out in the summer and should Blackburn fail to survive the drop, the chance of him joining one of these clubs is almost certain. It could be a risky move for Blackburn not to entertain offers for the winger sooner rather than later as they could see the player leave on the cheap in the summer if he decide not to resign. All the clubs that have shown interest thus far, are all clubs with high ambition and most compellingly, play attacking football with wingers who has the same qualities as Hoilett.
With champion league football and the chance of winning silverware to offer, Bayern seems to be in no rush and are willing to wait for the summer to temp the youngster to join the Bundesliga outfit. Hoilett has been with Blackburn since age 13 and enjoy two loan spells in Germany with Paderborn 07 and St Pauli before he was able to obtain a work permit in England to play for Blackburn.
There is also more reason as to why Blackburn will lose the winger should they go down and aside from the fact that it's Bayern knocking on his doors. The player younger brother Jaineil Hoilett currently plays for FSV Mainz 05 in the Bundesliga and I'm sure he will be tempted to the opportunity to reunite with his brother and playing against him. If Blackburn fails to survive and Bayern interest still exists there is no doubt the player will leave the Lancashire club.