Guingamp vs PSG: Can the hosts shock Les Parisiens?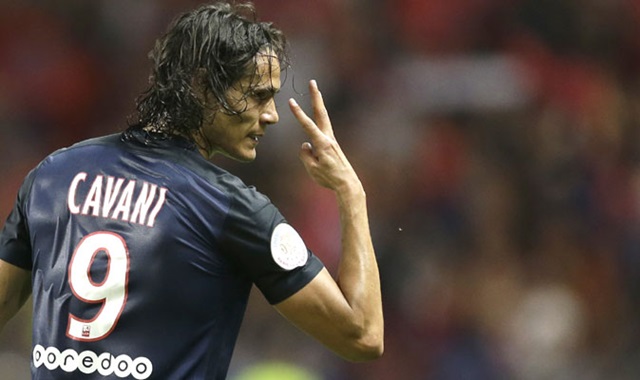 PSG will have to put their European ambitions on temporary hiatus as they travel to the Stade du Roudourou to take on Guingamp in Ligue 1 action this Saturday.
A 2-2 result from the quarter-finals first leg between PSG and Manchester City provided for a very entertaining match for fans. However, for Les Parisiens, they will be very much on edge for the second leg as they seek their first semi-finals appearance since 1995. Meanwhile, for the Sky Blues, they will surely be fancying their chances in their most historically successful European campaign to date.
PSG already have one title in the bag after romping to their fourth straight Ligue 1 title in emphatic fashion. The downside, however, of dominating the domestic landscape the way that Laurent Blanc's men have done is that a sense of complacency begins to creep in. Yet, the upside is that regardless of whatever happens between now and May, PSG will still be champions of France.
Expect Blanc to seriously rotate his squad for this match against Guingamp. Players like Zlatan Ibrahimovic could likely be given a rest, especially with their must-win clash versus Manchester City coming up next week. Additional absentees could also include Thiago Silva in lieu for Marquinhos, and Thiago Motta is another who could be given the afternoon off. Despite being quite poor and largely responsible for City's equalizing goal, Ivorian defender Serge Aurier could again be given a spot in the starting XI after missing out on suspension following his controversial rant.
And given that Blaise Matuidi, David Luiz, Javier Pastore, and Marco Verratti will all play no part in the tie with Manchester City, the first two will likely feature in Saturday's match.
Meanwhile, Guingamp presently sit in 15th place, and are six points away from Gazelec Ajaccio, meaning that Jocelyn Gourvennec's men are not out of the relegation battle. Conversely, they are also six points away from ninth-placed Angers, meaning that they are finely poised to either drastically improve or damage their chances at remaining in the top flight over the next few rounds.
The hosts are also unbeaten in their past three fixtures, which will certainly boost their confidence ahead of welcoming the Ligue 1 champions to their home ground. In terms of head to head record, Guingamp were humiliated 9-0 in their past two meetings with PSG, but they did manage to beat Les Parisiens as recently as December 14, 2014 – and that victory was at their home ground.
For all intents and purposes, Guingamp need this victory way more than PSG, but do not expect the visitors just to hand a win over to their opponents. After all, there is still another record for Blanc's side to break – points accumulated in a Ligue 1 season. So far, the record stands as 89, which was, of course set by themselves during the 2013/2014 term. And with six games remaining, they merely need ten to surpass that.
MORE: You can watch live match online with FuboTV 24-hour game pass FREE.