Hamburg vs Bayern Munich: The Bundesliga is back!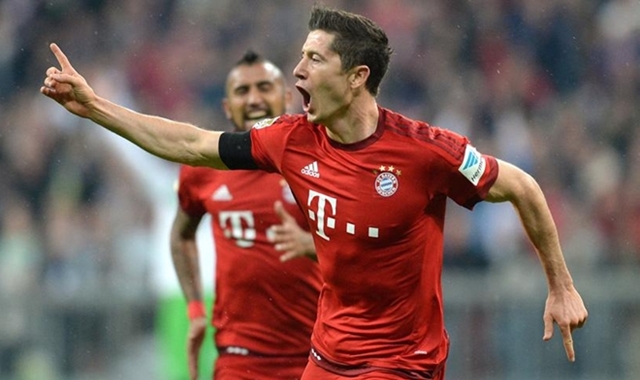 Bundesliga fans are in for a treat this Friday as the season kicks off with Hamburg welcoming familiar opponents Bayern Munich to the Volksparkstadion. Pep Guardiola's side, not surprisingly finished the first half of the 2015/2016 campaign on top of the table with an eight-point lead over Borussia Dortmund. However, as we have seen in recent times, the long winter hiatus can be blessing and a curse for many of Germany's teams. For instance, last season saw Bayern suffer a shock 4-1 defeat to Wolfsburg in their first game post-break and in that match, Guardiola's squad conceded as many goals in less than 90 minutes than they had for the entire half of the 2014/2015 season.
In any case, it ultimately did not make a dent in Bayern's title defense as die Roten romped to their third straight league crown and the Bavarian giants are seeking to make it a historic fourth at the end of this current campaign. Meanwhile, upcoming opponents Hamburg, who barely escaped the drop by surviving through the play-offs for the past two seasons, have actually fared better this time around and sit in tenth place.
Bruno Labbadia's men will not have fond memories of their last meeting with Bayern. Or the one before that, and the one before that and so on. Earlier this season, die Rothosen were given an unpleasant welcome to the new campaign as they were thrashed 5-0 at the Allianz Arena. Last term saw Hamburg humiliated 8-0 and one would have to go back to September 26, 2009 to note the last time they managed to earn three points against their upcoming opponents. Since then, they have played 13 times and have only avoided defeat on three occasions when they salvaged a draw; other from that, this contest has been increasingly a lopsided affair.
In fact, so one-sided is this contest that the only time Hamburg were able to score more than one goal in their past 13 meetings it was during a 9-2 humiliation suffered on March 20, 2013. In an odd twist of coincidence, this also happens to be the joint-worst defeat Hamburg have endured since being crushed by the exact same score-line at the hands of another Munich side: 1860 Munich in March 1963.
Both Hamburg and Bayern did not perform well in their friendlies during the winter break. Labbadia's troops lost all three of their warm-up matches against Young Boys, Erfurt and Ajax, which will certainly not build their confidence ahead of taking on the Bundesliga leaders this Friday. Meanwhile, Guardiola – who is in his last few months in Munich – was unable to guide his side to victory against lower-tier side Karlsruher and it will be interesting to see how – and if – both teams' recent losses will have any effect as they attempt to shake off the holiday rust and hit the ground running this Friday.
Worrying for the hosts will be the fact that Bayern will be welcoming back attacking duo Douglas Costa and Arjen Robben from injury, with the Brazilian being particular impressive in his debut season with die Roten. For all intents and purposes, this looks like it should be a straightforward three points for the visitors, but five weeks sans competitive football can dull a side's potency. Will Hamburg be able to shock Bayern yet again in their first match post the winter hiatus?