High School Soccer: Watching the next generation of soccer players development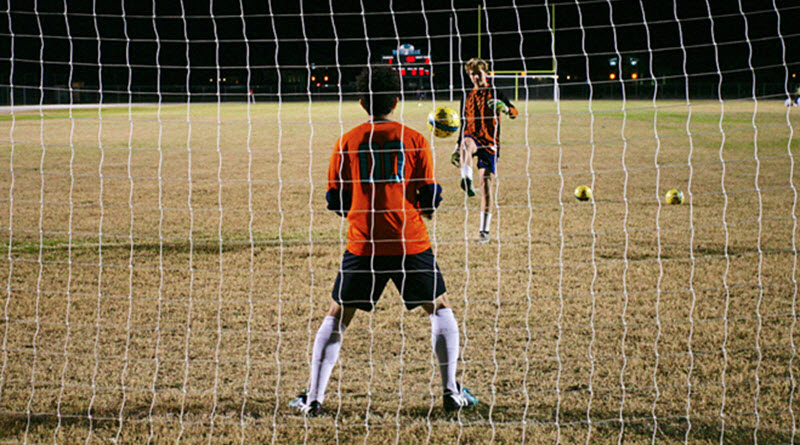 There were flashes of brilliance however from Lake Weir, in that match and also when I saw them play Ocala's Forest High about a week later. Forest has an uncanny ability to really bring the damage, in example despite Lecanto's normally outstanding show on the field, they were badly defeated by Forest when they played them. Forest, like Columbia, is an aggressive team, highly-disciplined, concrete in their understanding of their playing style and approach and this normally pays off for them. With Lake Weir, not so fast. Lake Weir was able—repeatedly—to hold off Forest and get a goal in though in the end Forest defeated them four to one.
When watching a game, assuming you're already fairly familiar with soccer as a whole, looking for regional trends can be fun. In north-central Florida I kept seeing teams either play with an aggressive style reminding me of the Mexican, Italian, and Croatian approaches to play whereas catching a match last spring at Alleghany High School in Low Moor, Virginia against Rockbridge County High (Lexington, Virginia) I witnessed a style that was reminiscent of the Premier League circa 1994, albeit with a lot less exactitude. Yet it was clear that in coaching circles up there people were trying to channel Ryan Giggs' glory days into their forwards today.
Watching high school today is, in essence, watching college tomorrow, even watching the MLS tomorrow. It's watching the development of young players into the athletes they'll yet become. This is part of the reason why in Europe the major soccer clubs have youth sides and academies and you see their players come up under the watchful eye of not only expect youth coaches but the very people who manage the first team on the pro level. That's something we lack in the United States, but high school—despite the challenges it faces increasingly from elite travel teams as a conduit for the best players to get where they're going—still offers a robust and exciting experience plus a window into the future game.