Hillsborough factor fuelling Liverpool title charge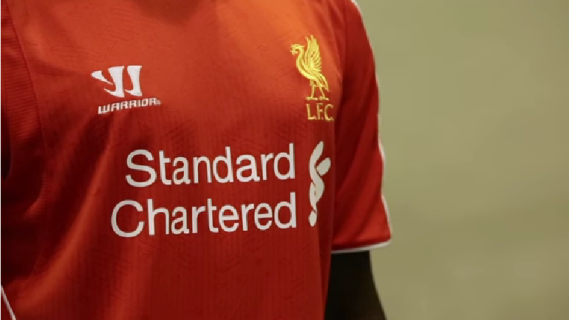 Liverpool are now in a position to decide their own destiny after beating Manchester City 3-2 last weekend. The victory wiped out City's advantage and Liverpool now have to win their remaining four fixtures to secure the Premiership title.
The City match proceeded an emotional week for everyone at Anfield as Tuesday marked the 25th anniversary of the Hillsborough disaster where 96 supporters perished. Whilst acknowledging that a mere football match pales into insignificance alongside such a tragedy, there is no doubt that all associated with Liverpool Football Club would dearly love to win the title as a tribute to the fans who lost their lives and the families who have suffered for the past 25 years.
It is impossible to gauge just how significant a factor the Hillsborough tragedy might be but there is an unusually high sense of emotion at Anfield in recent weeks. Captain Steven Gerrard was moved to tears after the City match and revealed that events at Sheffield on that fateful day were uppermost in his thoughts.
Liverpool certainly seem to have fate on their side this season as time and again they have found a way to secure the three points. City had wiped out Liverpool's two-goal advantage and were pressing for a winner themselves when an error from the usually faultless Vincent Kompany presented the Reds with a winning opportunity.
It has been a similar story time and again in recent weeks and they now travel to Norwich in search of the first of four victories that would give them their first Premiership title since 1990. They have now won their last ten matches and are expected to beat a Norwich side that are currently three from bottom. Their 1-0 defeat at Fulham last week was widely regarded as a fatal blow due to the tough matches they have remaining.
The Canaries finally ran out of patience with coach Chris Hughton ahead of the Fulham match with Neil Adams thrust into the media spotlight. A home defeat by West Brom was the final straw for the Norwich board, although it is hard to see what Adams can possibly do to prevent relegation. After the Liverpool game, Norwich travel to Manchester United and Chelsea before hosting Arsenal on the final day of the season.
Liverpool have been very careful to play down title talk this season but they are now in the driving seat. It will be very surprising if they let it slip at Carrow Road this weekend and the destiny of the title may well be decided the following week against Chelsea.