Hungary vs Belgium: Battle between the surprises and the dark horses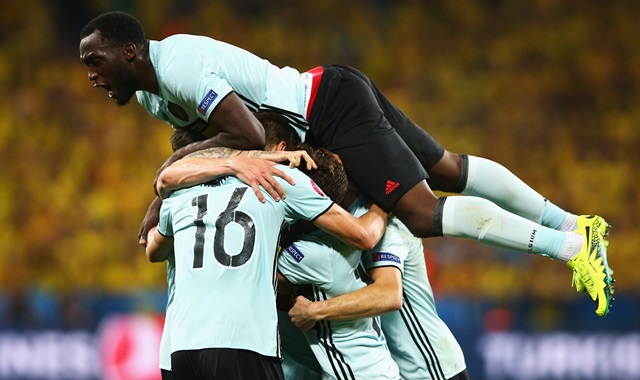 Surprise packages Hungary and dark horses Belgium will square off in a very interesting clash at the Stadium de Toulouse on Sunday evening.
Both teams, of course, come into this round of 16 tie with different backgrounds. For Belgium, they are not only expected to make it here, but have been pipped to clinch the title this July. By contrast, Hungary were not expected to even make it out of their group. At the very best, perhaps third place. But they shocked everyone by topping Group F and joined other group winners like France, Croatia, Wales, Germany, and Italy at this juncture.
Hungary's success so far as an underdog has earned them quite a lot of neutral fans. And why not? Their goalkeeper is by fare the most unique at this tournament. At 40, Gabor Kiraly made history as the eldest ever participant at a Euro tournament, and his gray tracksuit bottoms in lieu of shorts just add more to his intrigue.
Bernd Storck's men also have played some pretty good football. Unlike other "underdogs" who sit back and parked the bus, Hungary have not been afraid to attack. They showed this as they shocked Austria with a 2-0 defeat. Their second match against Iceland was predictably frustrating – as they are one team that like to hunker down and defend – but they still earned a well-deserved point.
But by far, the most entertaining tie of this tournament was the six goal thriller against Portugal. Five goals in just 15 minutes had fans and neutrals on the edge of their seats. And we all will be hoping for more of the same against Belgium this Sunday.
Fortunately, we may be in luck. To date, Hungary and Belgium have met 12 times, and none have ended as a 0-0 match. Storck's side are also the joint-top scorers in the group stages, tying with Wales on six goals. They are also one of only four teams to have scored in all three matches.
Both Zoltan Gera and Attila Fiola are doubtful for this game, and Storck will need to decide what formation to deploy against the number 2 side in the world. Despite their poor start with a 2-0 loss to Italy, Belgium have reasserted themselves as serious contenders for the Euro title.
Marc Wilmots's men cruised to a comfortable 3-0 win over Ireland, before shutting out Zlatan Ibrahimovic to pick up a 1-0 victory over Sweden. With the exception of potentially Mousa Dembélé, the Red Devils will have everyone ready for Sunday's match. And several players, including Eden Hazard, Kevin De Bruyne, and Romelu Lukaku will be looking to show the same form that makes them Premier League stand-outs as Belgium seek their first knockout win since 1980.
Still, Hungary will not go down without a fight. How do their odds look as the "underdogs"? In their past 12 meetings, Hungary have only won twice. Meanwhile, Belgium have scored in every single one of their last 10 encounters – including at least two in half of those. The Red Devils also managed clean sheets and wins in consecutive matches. This is something they have never done at a Euro tournament, and their first overall clean sweep since March 2015.
Not exactly promising reading for Hungary, who haven't beaten Belgium since November 1958 (3-1 in a friendly). Nonetheless, there is some hope. For starters, Hungary made it through the group stages unbeaten – the first time since the 1962 World Cup. In addition, as noted before, they scored an impressive six goals over that period.
However, despite their solid attack, defense is a whole other matter. When drawn out as they chased a winner in the Portugal match, they began shipping goals at a rapid rate. And Belgium, with Lukaku, De Bruyne, and Hazard in their roster, will definitely capitalize on any mistakes.
All in all, expect this to be an entertaining clash from start to finish – with plenty of goals in store. However, Belgium have that extra edge that should be enough for them to see off a plucky and interesting Hungarian side.