Inter vs. Udinese: What Nerazzurri will fans see on final matchday?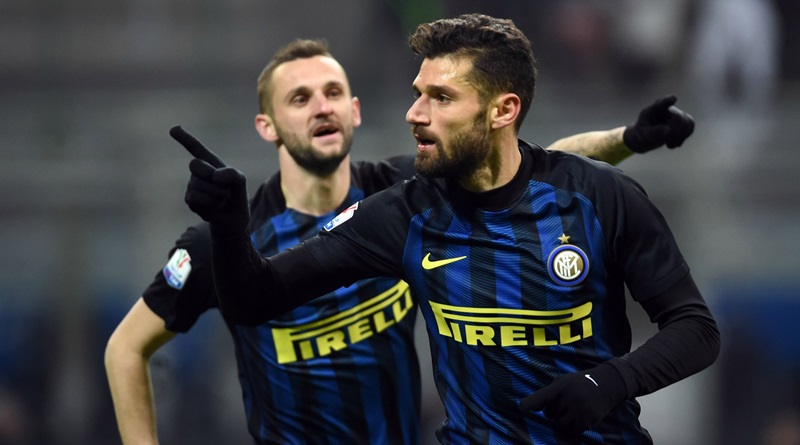 Inter will be hoping to end their disappointing season with a home win as they welcome Udinese to the Stadio Giuseppe Meazza on Sunday evening.
The Nerazzurri finally ended their eight game winless run with a win against Lazio last weekend. That was the worst ever track record for Inter in their Serie A history, yet some had started to wonder if this was all a strategy. Why? Well, it seemed that Inter really did not want to play in the Europa League. They were once in contention for a Champions League football spot, but that quickly fell apart. And as they slid down the standings, the best it seemed they could secure was sixth spot.
Sixth spot, however, means a team has to start their qualifying campaign in July. Not exactly something many players want to do as it will means they not only have to play more games, but are not even guaranteed to secure a spot in the tournament. Inter's shocking downturn in form – that saw them lose to a Genoa side who themselves have been in awful form – was enough to see Stefano Pioli sacked. Pioli, meanwhile, had been brought into replace Frank De Boer, who himself had replaced Roberto Mancini.
Palermo are the team best known for changing managers like it's going out of style, but Inter this season have been very much embroiled in the merry-go-round. Current boss Stefano Vecchi is serving as a caretaker, and the club have been desperately trying to convince Antonio Conte to return to his homeland. Conte, of course, recently clinched the league title with Chelsea, which has helped elevate his status as among one of the best tacticians in the game.
Well, Inter won't be in the Europa League, as even if they win this game and Milan lose to Cagliari, they will still finish in seventh. The Nerazzurri are four points behind the Rossoneri and it doesn't seem like it matters much. They suddenly sprung to life as they surprisingly defeated Lazio at the Stadio Olimpico – not an easy feat as the Biancocelesti have actually been in good form this term. In any case, they will end this campaign at home with a tie against Udinese, and given their strong record overall at the Stadio Giuseppe Meazza, in theory, they should be able to come out on top on Sunday.
As for the Zebrette, they are set to finish mid-table. It's a far cry from the team who once challenged Italy's bigger sides for a European football spot, but legendary striker Antonio Di Natale, who played a vital role in Udinese's success, has retired. They could theoretically move into the top half, but haven't been that great on the road. In fact, they have lost their last three road fixtures, and their last four meetings with Inter across all competitions. That being said, Inter's defense has been less than rock-solid and the Zebrette may be able to grab a goal here.
Mauro Icardi, on 24 goals, is not likely to win the Capocannoniere, and he would have wanted to try his best to catch Edin Dzeko. The Argentinian has been in essence frozen out of the national set-up – something that befuddles many – and he will hope with Jorge Sampaoli taking over, he may be able to end his banishment into the international wilderness. Unfortunately, he's set to miss out on this fixture. Still, with Inter only failing to score in just one home fixture – during a 1-0 loss to Napoli, the Nerazzurri are expected to cause some problems for Udinese's less-than-steady defense.