Italy vs Ireland: The Green Army's last stand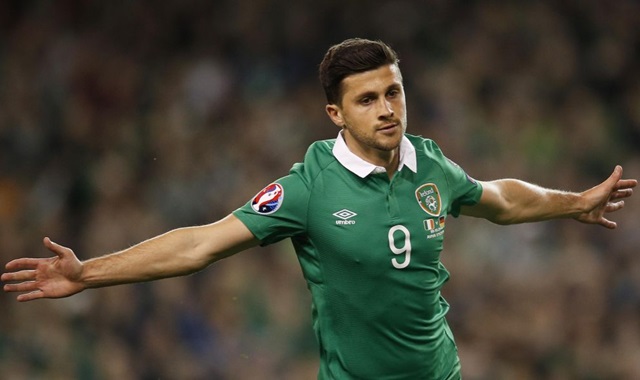 Ireland prepare to face Italy at the Stade Pierre Mauroy on Wednesday evening, the Green Army will be heading in knowing that it's a win-or-go-home situation.
Martin O'Neill's side presently are at the bottom of their table. They will definitely ruing their chances against Sweden, where they saw a one goal lead turn into a stalemate. This did not set them up nicely heading into their tie with Belgium, which saw them ship three goals. In fact, that game could have been much worse – if the Red Devils hadn't wasted other opportunities.
Ireland now will have to do something they haven't done in nearly 30 years: to win a game at a Euro tournament. Unfortunately for them, they're taking on Italy. And as we all know, if it's one thing the Azzurri are specialists at, it's defending. Antonio Conte's men are just one of three sides who have not conceded a goal. The other two, Germany and Poland booked their places in the round of 16 on Tuesday.
In addition to a world class defense and keeper in Gianluigi Buffon, Italy's record at this tournament is simply formidable. The Euro 2012 runners-up have only lost two matches in their past 23 group stage clashes, whilst winning 12. Ireland, by contrast, have not won any of their last seven fixtures – with five resulting in defeats. Out of their past 13 meetings, Ireland have only won twice. And the most recent of those wins was over 22 years ago – June 18, 1994 – and a 1-0 win during the 1994 World Cup.
Italy are already through, so Conte will definitely make some modifications to his starting XI. Gianluigi Buffon was apparently suffering from a fever earlier this week, so PSG's Salvatore Sirigu could feature instead. As for Ireland, O'Neill and assistant coach Roy Keane have some selection concerns. Key winger Jonathan Walters missed out on their last game due to an Achilles injury and Wes Hoolahan will have to be evaluated.
Unfortunately for Ireland, their fate is not entirely in their own hands. If they manage to beat Italy for the first time in over two decades, they also will need Sweden to do them a big favor by beating Belgium. But we're not speaking of a 1-0 win. No, rather it has to be a blowout a la Chile's humiliation of Mexico earlier this week. Simply put, Ireland need to beat the Azzurri by a bigger goal margin than Sweden's win over Belgium.
Sounds complicated? To simplify, if Sweden beat Belgium 4-3, then Ireland have to beat Italy 5-2. If Sweden draw Belgium, O'Neill's men will need to absolutely crush Italy.
Can it be done? Certainly. Routing Italy, however, will need more than just the "luck of the Irish" – it will require an absolute miracle – and horrific collapse on the part of the Azzurri.
Then again, as Leicester City showed this season, and Greece back in 2004, anything truly is possible in football!