Italy vs Sweden: The Azzurri take on familiar foe Zlatan Ibrahimovic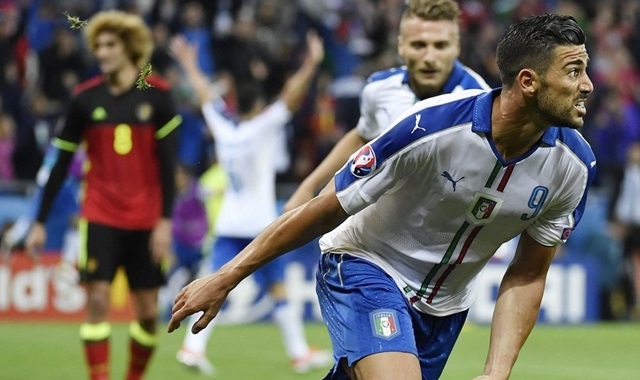 Italy will be seeking to book their spot in the Euro 2016 quarter-finals as they take on Sweden at the Stadium de Toulouse on Friday.
Paired with Belgium – who were recently the no. 1 side in the world – Italy were viewed as the weaker side heading into their first group stage match. But as Antonio Conte's men showed – underestimate the Azzurri at your own peril. Italy simply outplayed and outclassed a disjointed Belgium side. And so far, they have shown they have what it takes to be a major force at this tournament.
Interestingly enough, it was a case of déjà vu for Conte and his tactical opponent Marc Wilmots. 16 years ago, they were on the pitch – albeit as players – when Italy and Belgium clashed at Euro 2000. And, just like on that June day, Wilmots was on the losing end of a 2-0 scoreline. Having secured their first three points against the team regarded as their toughest opponent, Italy will be full of plenty of confidence ahead of their Friday showdown with Sweden.
But should they? After all, they will be coming up against Zlatan Ibrahimovic – a player, as we all know, can decide the outcome of a game at the drop of a hat. Ibrahimovic himself is certainly not unfamiliar to the kind of football played in Italy – having spent quite some time featuring for Juventus, Inter, and AC Milan. He failed to have an impact against Ireland – save for forcing an own goal. As such, the man who scored the second-most goals in Euro qualifiers will be hungry and determined to drag his team to a much-needed win.
Against Ireland, Sweden were, to be brutally honest, very disappointing. The Blågult failed to muster a single shot on target against a team viewed as the "weakest" in this quartet. Erik Hamren's men will be desperate to improve, but the difficulty of their opponent will only get harder from here. And to complicate matters, Sweden do not have a good track record against Italy.
Ibrahimovic, interestingly, was the last player to score against the Azzurri. This was back on June 18, 2004 during a one-all draw at Euro 2004. Sweden have not scored more than one goal against Italy in their past eight meetings, dating back to 1984.
Still, there is reason for hope. For starters, Italy have not been able to keep a clean sheet in their past six encounters. Furthermore, Ibrahimovic will be hoping to set a new record: as the first player to net at four Euro tournaments. Pretty much everyone will be fit and available for both managers, with only Graziano Pelle and Mikael Lustig nursing knocks.
Sweden have failed to clear the group stages in their past three Euro tournaments. They have not beaten Italy since June 3, 1987, when they edged them out 1-0 in a Euro 1988 qualifying match. If one wants to count friendlies, then June 2, 1998 will be the date, again a 1-0 result.
It's going to be a battle between the collective approach of Italy and the individual genius of Ibrahimovic. And for fans and neutrals alike it's going to be one not miss.