Juventus vs Dinamo Zagreb: Bianconeri aim to seal top spot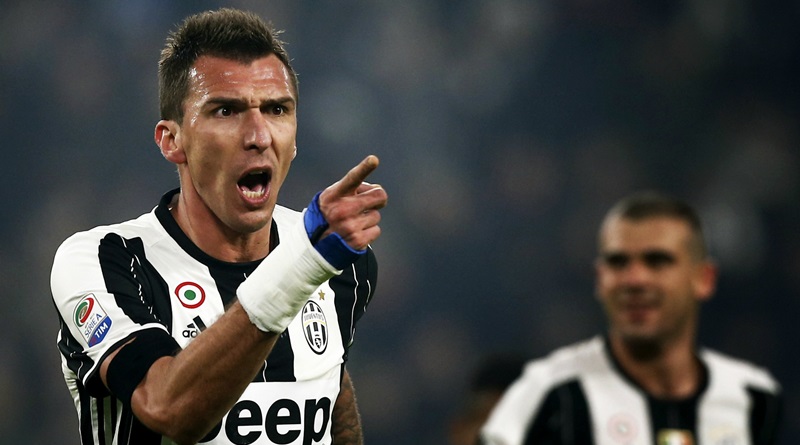 Juventus will be looking to seal top spot in Group H as they take on bottom-ranked Dinamo Zagreb at Juventus Stadium on Wednesday evening.
Thanks to a 3-1 comeback against Sevilla, the Bianconeri have now vaulted to top of their group. However, Los Rojiblancos are still hot on their tails, meaning that a negative result could see them slip down into second. Massimiliano Allegri's men have already qualified for the round of 16, but will be intent on finishing first to hopefully get a better draw in the knock-out rounds.
Juventus come into this game having earned a well-deserved win over Atalanta. It was exactly the response Allegri needed from his men after they suffered a shock defeat on the road to Genoa. Despite dealing with injuries to Andrea Barzagli, Leonardo Bonucci, Paulo Dybala, Dani Alves, and Kwadwo Asamoah, La Vecchia Signora were finally able to put an end to La Dea's impressive eight-match unbeaten run. Goals from Alex Sandro, Daniele Rugani, and Mario Mandzukic were enough to see off Gian Piero Gasperini's side and ensure that Juventus maintained their four-point gap at the top of the Serie A table.
Mandzukic, who has been repeatedly linked with a move away from Juventus Stadium, was especially impressive. Since Dybala's injury, the lanky Croatian has been a regular in the starting XI alongside Gonzalo Higuain. And whilst their partnership still needs a lot of work, the two forwards – widely believed initially to be totally incompatible – are slowly forming an understanding. Still, as Mandzukic slowly adds to his goal tally, Higuain has been unusually subdued, and it goes without saying that Allegri will hope that this is only a temporary – and short-lived – business and will see last season's Capocannoniere back on track shortly. Mandzukic will be facing his former side on Wednesday, and having failed to score during Juve's 4-0 rout in the away leg will certainly hope to net in his second straight Champions League campaign after failing to score in his previous three appearances.
The return of Claudio Marchisio after a long injury lay-off has certainly helped Juve's cause. Marchisio had been out since the spring after tearing his ACL, and scored La Vecchia Signora's first goal via spot-kick to pull the team level in their clash against Sevilla. That just so happened to be his first Champions League goal in well over a year, and he grabbed an assist during Juve's 3-1 rout of Atalanta this past weekend.
Meanwhile, Dinamo Zagreb are already out of this competition. They have zero goals and zero points to their name, and nothing really but pride to play for. However, Juve surely won't be discounting them. As we saw on Tuesday, Dinamo Kiev, who also were bottom of their group, destroyed Besiktas's chances at qualifying for the round of 16 by crushing them 6-0. One can only wonder why the Ukrainian outfit didn't play like that earlier in this tournament, but only they themselves will be able to answer that question. In any case, the Bianconeri will be loath to suffer the same fate as the Turkish powerhouse and will certainly not be keen on blemishing their strong home record, either.
For all intents and purposes, this should be a straightforward win for the hosts. 16-year-old Moise Kean, who featured on matchday five against Sevilla, may get some additional game time as Allegri looks to wrap things up and look ahead to the next stage of their European campaign next year.