Juventus vs Palermo: The Scudetto beckons for the Bianconeri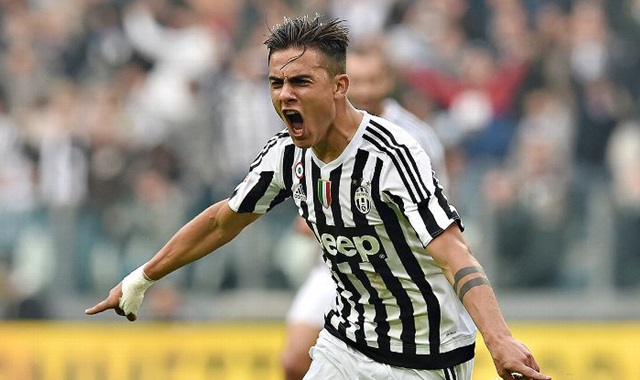 Juventus will hope to continue their march towards domestic glory as they welcome Palermo to Juventus Stadium on Sunday afternoon.
The Bianconeri are just six games away from making it a fifth straight Scudetto title. At the start of this season, there were those who were quick to write off Massimiliano Allegri's men, and now, naturally, they have fallen notoriously silent. Since October 28th, Juventus have not lost a Serie A match, and La Vecchia Signora have indeed shown that "it's really never older until the (old) lady sings".
With the exception of a 0-0 draw with Bologna, Juventus have picked up 64 points out of 66 from their past 22 matches. It has truly been an outstanding turnaround for a team that lost their opening game at home for the first time in their history and took until matchday four to finally win their first match. However, the Bianconeri did not become Italy's most dominant side by accident. They achieved this through hard work, which first started under Antonio Conte and has been continued under Allegri since his arrival in 2014.
Should Juventus, who have not conceded a goal in their past seven home matches, make it eight this Sunday, they will have matched a club record. The first time this was set was during the 1974/1975 season, and was replicated during the 1977/1978 term. Interestingly, they also have not conceded against Palermo in their last seven encounters, or lost for that matter. In fact, the last time Juventus dropped points or shipped a goal when playing Palermo was on February 2, 2011, when they were defeated 2-1.
During the 2010/2011 season, Palermo completed a "double" over Juventus in beating them both at home and away, which, obviously was the last time they enjoyed picking six points out of six. Rosanero fans will not be encouraged by this stat: Palermo's last victory in Turin was over five years ago – on September 23, 2010. To be very honest, it does not look like that hoodoo is going to end any time soon, and Palermo's misery, which has seen them go 11 games without a win, seems certain to continue this Sunday.
Davide Ballardini either must have a very thick skin or is quick to live and let live. Or both. He – like many other tacticians before him – did not depart Palermo on good terms, but is back for a second spell follow Walter Novellino's sacking. As to whether Ballardini will be on the bench this May remains to be seen, but for now, the very interesting (and quite eccentric) club owner Maurizio Zamparini seems to think he is the man to right the turbulent ship.
Although Allegri will be without the services of Giorgio Chiellini, Roberto Pereyra, and Martin Caceres (for the rest of the season) due to injury, and Simone Zaza is banned, Paulo Dybala will return to feature against his former club for the first time in Turin. The absences will not hurt Juventus one bit, and they will absolutely pick up all three points in this one. As the Bianconeri seek to take one step closer towards retaining the Scudetto, Palermo are desperate to avoid the drop. Unfortunately for them, their fightback is now going to start on Sunday in Turin, so this could be a game that Allegri might opt to give some less-used players a chance to get some game-time.
MORE: You can watch Inter vs Napoli live with FuboTV 24-hour game pass FREE