Lampard returns to haunt his old club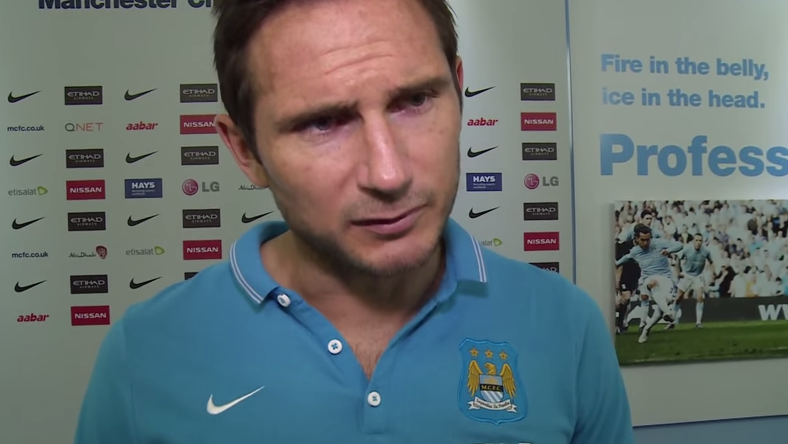 While Chelsea have been taking the plaudits for their shrewd investments in the summer transfer market, the decision to release Frank Lampard is starting to look like an act of negligence.
The 36-year-old did not have his contract renewed at the end of last season and he signed for New York City on a two-year-deal. They just happen to be the sister club of Premiership champions Manchester City and a subsequent six-month loan deal was quickly agreed to take Lampard to the Etihad.
While the move raised a few eyebrows, few would have anticipated the stunning impact that the former England International would have. Coming on as a second-half substitute with Man City a goal down and seemingly heading for defeat at home to the Blues, Lampard produced one of his trademark finishes to rescue a point.
Having played for Chelsea for 13 years and become the club's leading goal scorer of all time, it was a painful irony that he should be the man to end their 100% record this season. It is a measure of the respect that he has earned with the Chelsea fans that he was afforded a hero's reception at the end of the match, even if it came through gritted teeth.
Former boss Jose Mourinho has declared Lampard's love affair with Chelsea to have ended as soon as he joined a rival club. All the goal really proved is that Lampard is the ultimate professional and is not yet ready to hang up his boots. Chelsea should have retained Lampard, just as Manchester United retained Ryan Giggs, with a future coaching role in mind.
The midfielder has already scored twice more for City in the midweek drubbing of Sheffield Wednesday in the Capital One Cup and it would be a major surprise if there aren't a few more to come this season. There is already speculation that his loan period may be extended into February with Yaya Toure likely to be away on International duty in the Africa Cup of Nations.
Arsenal boss Arsene Wenger was among those to voice suspicions that Lampard's move to Manchester City was a ploy to get around UEFA's Financial Fair Play rules. The club were heavily fined and forced to reduce their Champions League squad this summer with boss Manuel Pellegrini claiming that Alvaro Negredo's departure was hastened as a result.
If the Lampard move was engineered by City from the beginning, Chelsea have been outmanoeuvred by their biggest rivals for the title. The two sides are set to meet again at Stamford Bridge in January and it is not yet known whether Lampard will still be available for selection.