Lazio vs Inter: Inzaghi and Mancini meet yet again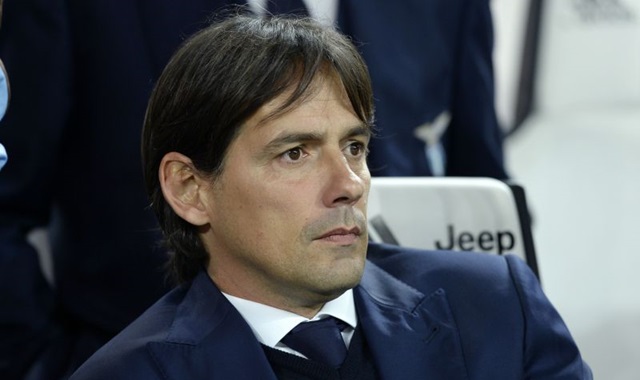 Lazio – and their new manager Simone Inzaghi – will be hoping to turn around their flagging form when they take on Inter at the Stadio Olimpico on Sunday evening.
After a seemingly decent start, it all appears to have gone awry for the Biancocelesti. At the start of this month, Lazio's hierarchy decided that they had had enough of Stefano Pioli's antics and sacked him in lieu of Inzaghi, who arrived on April 3rd. The former striker, best known as the younger brother of the more famous Pippo, picked up two wins in his opening duo of matches as a senior coach. Whilst they were against a Palermo side that has become a comedy of errors and an Empoli team who has had its shares of ups and downs, things appeared to be promising for the blue-and-white side of the Eternal City.
That is, until they headed over to Turin. Namely, to Juventus Stadium. Lazio were simply picked apart by a vastly superior Bianconeri side, who cruised to a comfortable 3-0 win. They were, however, very unfortunate to drop all three points against Sampdoria in a match that they took an early lead but then racked up more yellow cards than subsequent goals. Should the Aquile lose yet again, it will be the first time they have lost three on the trot since matchdays ten through twelve, when they were beaten by Atalanta, AC Milan, and then Roma.
Meanwhile, Inter are all but out of the running for a Champions League spot. It must be painful for Nerazzurri fans to recall that Roberto Mancini's men were once on top of the league. Flash-forward a couple of months. Juventus ran away with the Scudetto, and by the time the dust settled, ended up finishing 21 points clear of Inter with three rounds to go. The Bianconeri also managed to edge the Nerazzurri out of the Coppa Italia – despite Inter beating them 3-0 at the Stadio Giuseppe Meazza to push the semi-finals clash all the way to penalties.
At this point, with 64 points and seven behind Roma, they can, theoretically catch the Giallorossi, but that is highly unlikely to happen. The Europa League is what realistically Inter can hope for, and given that they did not even feature in Europe this year, that will be certainly better than no continental football at all for the 2016/2017 season. They currently enjoy a relatively five point gap over Fiorentina and should have no problems closing out the season in fourth place.
For all intents and purposes, this game has all the elements of a "dead rubber". The best Lazio can hope for is to get as close to the top six as possible, and European football is out of their reach. Inter, as noted before, are a lock for Europa League football as long as they do not suddenly slack off decide to go on holiday prematurely.
As such, will be the interesting story for this one? Well, the two coaches. Simone Inzaghi and Roberto Mancini were once teammates at Lazio. Inzaghi even played for Mancini whilst he was on the tactician's bench for the Aquile from 2002 to 2004, and of course, the two men are good friends.
Of course, any feelings of comradeship will be put aside for 90 minutes and this game could be a spicy one. In the past two Lazio vs. Inter clashes, at least one team has had someone sent off. The Nerazzurri will be looking for revenge, having lost the reverse fixture in Milan 2-1, whilst the Biancocelesti are hoping to earn their first win at the Stadio Olimpico since January 6, 2014.
MORE: You can watch Lazio vs Inter live with FuboTV 24-hour game pass FREE.