Lazio vs Sparta Praha: The Biancocelesti aim to make Italy proud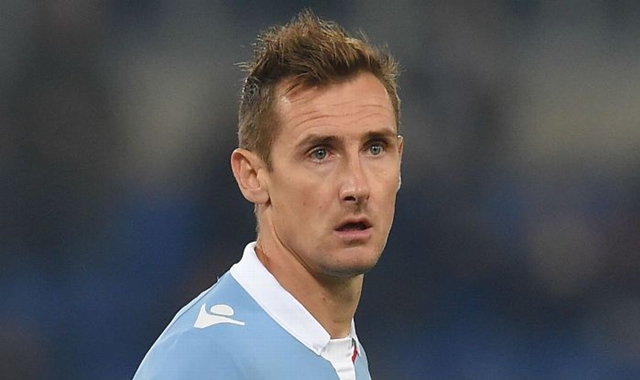 Lazio will be hoping to make their vital away goal really count as they prepare to take on Sparta Praha at the Stadio Olimpico this Thursday.
Having netted in Prague last week, the Biancocelesti gave themselves a slight advantage heading into the second leg that will be contested in Rome. However, their visitors, like themselves, are still unbeaten in this competition and have been quite solid on the road so far this season. Zdeněk Ščasný's squad have picked up two wins and four draws in their European travels, and most significant, have scored in every single one of those away games. This will certainly bode in favor for Sparta Praha as one goal at the Stadio Olimpico would be enough to see the Czech outfit to the next round.
However, the visitors have a poor record when it comes to facing Italian sides. Out of their past 23 matches versus Serie A opposition, Sparta Praha have won three, lost ten, and drawn ten. And this record gets even worse when one takes a closer look at their performance on Italian soil, where they have never won in 11 prior attempts (three draws, eight losses). The last time Lazio's upcoming opponents reached the quarter-finals of this competition was back in the 1983/1984 season, which to date is still their best ever performance and they will be hoping to pick up their first win against Lazio in what will be the sixth meeting between the two sides.
Meanwhile, Lazio have had their struggles in Serie A this season. In fact, Stefano Pioli's men finally recorded their first win in four games by defeating Atalanta 2-0 over the weekend, with veteran striker Miroslav Klose finally breaking his goal drought by netting a brace. However, in continental affairs, they are an entirely different side. Since dropping down into the Europa League after failing to make it out of their Champions League play-off, the Biancocelesti have been done quite well.
Pioli's side topped their group with relative ease, picking up four wins and two draws.They hardly broke a sweat against Turkish powerhouse Galatasaray, and now are in the round of 16 for the first time since the 2012/2013 season. Thanks to Marco Parolo's late goal, the Aquile hold a slight advantage over their opponents, and in fact, could even progress with a scoreless stalemate. However, expect Lazio to do better than that. So far, not only they have won all five of their European games at the Stadio Olimpico  but also have scored three goals in their past four Europa League fixtures.
As they presently sit in eighth place in Serie A and were dumped out of the Coppa Italia by Juventus, the Europa League in theory represents Lazio's only chance at winning any silverware this season. The furthest the Aquile have gone in this competition was a run to the 1998 final in which they were thoroughly defeated 3-0 by Inter.
This will be the third time Lazio will take on Sparta Praha at the Stadio Olimpico, and to date, they have won once and drawn the other. Will the Biancocelesti maintain their unbeaten run against a familiar opponent? Or will Sparta Praha finally overcome their Italian hoodoo to record their first victory on Italian soil?
MORE: Need matchday tickets? Get all your UEFA Europa League matchday tickets from Guaranteetickets.