Leicester go five points clear in Premier League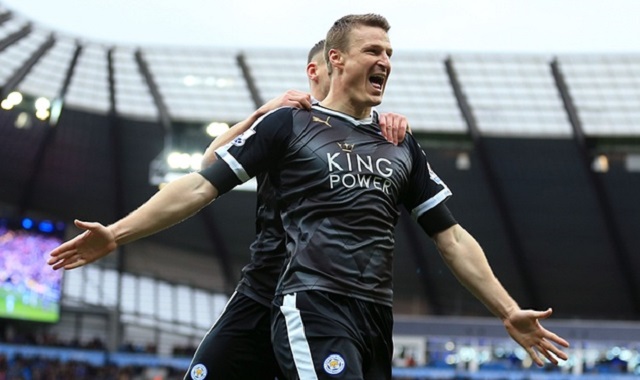 The English Premier League has had more than its fair share of shocks already this season. Champions Chelsea suffered a dramatic fall from grace which led to the sacking of Jose Mourinho. The future of Louis Van Gaal at Manchester United remains in doubt after an early Champions League exit and a faltering league campaign.
With United and Chelsea failing to make an impact in the title race, the most obvious beneficiaries were expected to be Manchester City and Arsenal. But, as the Premier League season heads into the final third, it is Leicester City and Tottenham that occupy the top two spots.
Leicester's presence at the top of the table is by far the biggest shock. The Foxes started the season as 5,000-1 outsiders but some bookmakers now make them favorites following their 3-1 win at Manchester City. The appointment of Claudio Ranieri as manager in the summer was greeted with skepticism by many pundits, former Leicester and England striker Gary Lineker among them.
Twelve months ago, Leicester were rooted to the foot of the Premier League and were odds-on to be relegated. Nigel Pearson was enduring a rocky ride with the media but somehow galvanized his team into a sensational late rally which took them up to fourteenth place. Personal differences led to his departure, paving the way for Ranieri's appointment.
The former Chelsea boss was not an obvious candidate for a job at Leicester City. The club have not come close to winning the top division since finishing runners-up way back in 1928-29.  They have never won the FA Cup despite reaching the final on four occasions and talk of qualification for Europe would have raised a few eyebrows last summer.
Rather like Southampton a year ago, Leicester's incredible start to the season was admired but few expected them to maintain it beyond Christmas. The Saints ultimately fell away to finish seventh but Ranieri's team are made of sterner stuff. Leicester had already beaten third-placed Tottenham at White Hart Lane in January but a victory at Manchester City has sent shock waves through the Premiership.
They briefly extended their lead to six points, later cut to five as Tottenham beat Watford 1-0. Leicester have now collected a staggering 28 points away from home, five more than Tottenham and nine more than title favorites Manchester City.
The fixture list has now set up an intriguing visit to Arsenal next weekend and few would be willing to bet against the Foxes getting a result at the Emirates. They have been beaten only once in their last sixteen away games and can even afford the luxury of a draw.
MORE: Need matchday tickets? Get all your Premier League matchday tickets from Guaranteetickets.