Lowly Lecce stunned Inter Milan 1-0 ending winning streak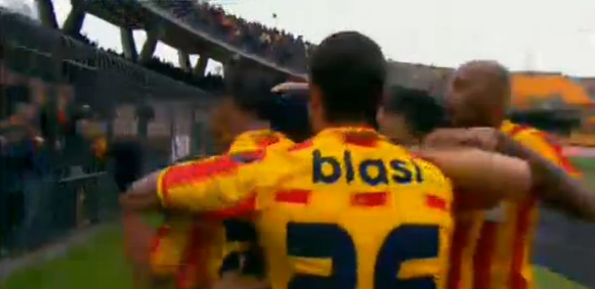 Inter Milan head into their away match today at Lecce coming off an incredible seven match winning streak and an eighth win today will record a personal best for manager Claudio Ranieri. The nerazzurri started the game in pole position to apply the pressure on the leaders of Serie A.
A possible three points from this game will take them to third level on points with Udinese and six points off Juventus sitting at the summit. On the other hand Lecce will be hoping they could achieve a point which would be a good enough result for the team just sitting above the drop zone.
The game gets on the way with the visitors launching an all-out attack on Lecce which could have seen Inter Milan leading by a comfortable 3-0 margin but Lecce shot stopper equal the challenge on all occasion.
Inter will continue to apply the pressure in searching for the opening goal and in the process leave their defense exposed to the quick counter attack from Lecce. The home team had a few chances of their own and did punished Inter when Captain Guillermo Giacomazzi make the best of his chance by beating goalkeeper Julio Cesar in goal to make it 1-0 eighteen minutes in the first half.
Inter was reluctant to make Lecce break their winning streak by searching for the equalizer, they were later rewarded with a goal from Esteban Cambiasso but were rule offside by the linesman. The game grew increasing frustrating for inter who yet again see another goal rule offside when Cambiaso combine with Diego Milito into the 72nd minute.
It seems as if it wasn't Inter's day as the performance and team spirit was evident in their game but luck was lacking on their side.  Had it not been for the excellent performance in goal from Massimiliano Benassi Inter Milan would walk away with a well deserved three points but instead it was Lecce collecting all points on the day.