Manchester City given title lifeline by Chelsea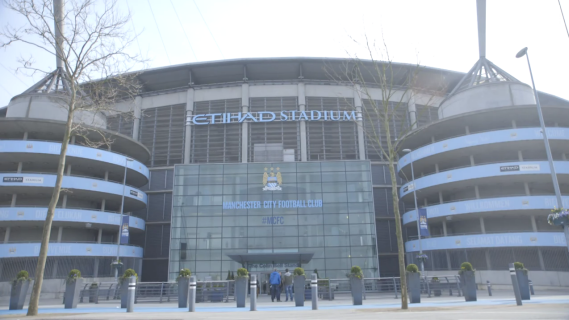 Much of the talk in the build-up to last week's epic encounter between Liverpool and Chelsea had been of the likelihood of Jose Mourinho fielding a weakened team. He had made it clear that his priorities were now firmly with the Champions League, believing that his side had blown any lingering title hopes with a home defeat by Sunderland.
In the event, Chelsea sent out a team more than capable of holding its own against the league leaders. Only the inclusion of Kalas at centre-half raised any eye-brows but the move was enforced with the mounting list of injuries and suspensions at Stamford Bridge. Chelsea have a superb record against the top sides in the Premiership this season and they raised their game for the big occasion once again.
Liverpool dominated possession but fell victim to two counter-attacking goals from the Londoners. The result kept Chelsea's faint title hopes alive but, more significantly, left the clear advantage with Manchester City at the expense of the Merseysiders. If City win all of their remaining games, they will be champions by virtue of a better goal difference.
City boss Manuel Pellegrini has been drawn into some confrontational exchanges with Mourinho this season but wisely kept quiet prior to the Liverpool game. Sceptics may have believed that Chelsea were not going to give 100% at Anfield but they showed more commitment with their supposedly weakened side than they were able to muster against Atletico Madrid in midweek with their front-line players restored.
The title is far from a foregone conclusion for Manchester City who travel to Everton this weekend. The Toffees may have seen their Champions League hopes dashed by Arsenal in recent weeks but they still remain a threat, especially with on-loan Chelsea striker Romelu Lukaku leading the attack. There have been a number of occasions this season when the title race has taken a seemingly definitive turn. Was last week's Anfield match the key to the outcome or yet another twist in the tale?
City eagerly wasted no time in despatching Crystal Palace last weekend to close to within three points of Liverpool. If they can overcome Everton at Goodison Park they will be very close to lifting the title. Their last two matches are at home against Aston Villa and West Ham, teams with little left to play for this season. Ironically, it may have been Jose Mourinho's Chelsea that inadvertently opened the door for them.