Manchester duo kick-off Europa League challenge in fine style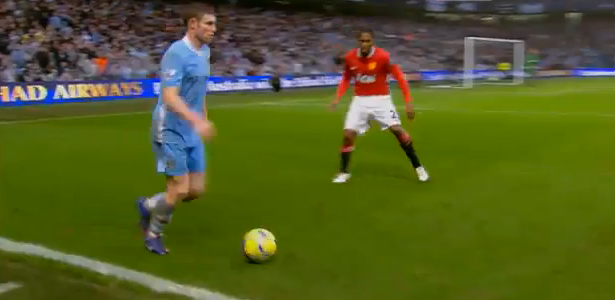 One of the biggest shocks of the season was the early exit of both Manchester clubs from the Champions League. The two are almost inseparable at the top of the English Premier League and after last night's entry into the Europa League, they must be wondering how they managed to miss out on the Champions League knockout stages.
There had been some speculation that the Europa League would be treated as a second-rate alternative to the Champions League, with the temptation to put out reserve teams to save their best players for domestic competition. However, fans need not have worried as both overcame difficult away ties with consummate ease.
Roberto Mancini fielded a strong side to start City's campaign in the competition. Although the Blues are rapidly becoming one of the giants of the European game, it should be remembered that their FA Cup win was ending a drought as far as silverware is concerned and success in Europe would be seen as another major step forward. Manchester City fell behind to Porto in the 27th minute when Silvestre Varela fired the Portuguese champions in front but City were level when Alvaro Pereira deflected into his own net. A winner from substitute Sergio Aguero with just six minutes remaining put City firmly in charge of the tie. It was a fine performance from City, especially when you consider that Porto had not been defeated at home in a major competition all season.
Unfortunately the game was not without a couple of sour points for City. An injury time booking for Richards was their sixth yellow card of the night. The club are also considering lodging a complaint to UEFA about alleged racial abuse to some of their players.
If City were pleased with their night's work, then United have even more reason to be satisfied. They eased to a comfortable 2-0 victory over Ajax in Amsterdam thanks to goals by Ashley Young and Javier Hernandez. Although United always looked in control, it was not until the 58th minute that Young put the Reds ahead. Hernandez wrapped up the game, and possibly the tie, when he added a second goal just six minutes from time. After all the speculation about the likely strength of United's team for this fixture, everything seemed to fall into place for Sir Alex Ferguson. He was able to give European experience to Tom Cleverly and welcome back Nani, Jones and Young from recent injuries. Although they may not have been at their best, they did more than enough to take command of a mediocre Ajax side and Ferguson will have a strong pool of players for his upcoming Premiership matches.