Manchester United vs Liverpool: Will the hosts stage a late comeback??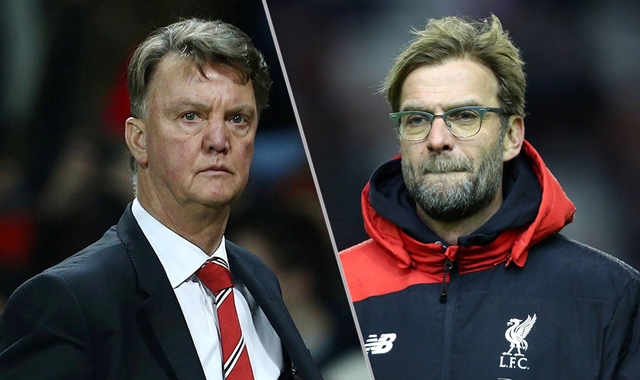 Manchester United will be hoping to stage a late comeback as they welcome Liverpool to Old Trafford on Thursday for part two of their round of 16 Europa League tie.
Daniel Sturridge and Roberto Firmino gave Liverpool a 2-0 lead after the first leg at Anfield last week, leaving Louis van Gaal with it all to do at Manchester United's home ground. Despite being two of the most decorated clubs in English football, last week's clash was the first ever European meeting between Manchester United and Liverpool. In seasons past, this kind of match could have possibly taken place in the Champions League, but the first leg certainly did not disappoint.
Given that a top four finish is not a guarantee, Manchester United will be hoping to overturn their 2-0 deficit, and it is certainly far from impossible. Of course, had they scored an away goal, the Red Devils' task would be that much more easier, but they will have to totally turn over a new leaf if they want to have any chance to progress to the quarter-finals at the expense of one of their oldest rivals. Even the most ardent Manchester United supporter will have to admit that the team were quite poor last week and a whole new modified attitude and approach will be needed in the second leg at Old Trafford.
The hosts will be coming into this game having secured a FA Cup replay with West Ham courtesy of a late goal from Anthony Martial. Manchester United were far from impressive in that match, but it was still an improvement on the insipid showing during their European tie. Fans, still, will be demanding an even better performance from last weekend's contest and they will be hoping that Manchester United's home record – which has seen them win 12 out of their past 14 matches against Liverpool – will help to see them through at the expense of the Reds.
Injuries, of course, have not made Van Gaal's job any easier, and although the hosts will be welcoming back Jesse Lingard from suspension and Bastian Schweinsteiger after the German star recently made his return from injury, there are still a crop of players out on the treatment table. Wayne Rooney and Ashley Young are among the key personnel the Dutch tactician will have to make do without as he seeks to rally his squad to victory.
This will not be the first time Manchester United have to come back having lost the first leg; they suffered the same fate whilst playing against Danish debutants Midtjylland, but managed to overcome a negative 2-1 result by thrashing their opponents 5-1 at Old Trafford.
Meanwhile, Liverpool will be arriving at Old Trafford well rested as they were not in action over the weekend. Despite their domestic struggles at times, the Reds have been quite solid in European competition. Since February 2015, they have won or drawn their past nine European fixtures, and as noted, have a relatively comfortable advantage having defeated the Red Devils 2-0 in the first leg.
It was also a personal victory for Jurgen Klopp over Van Gaal, an opposing tactician he knows well from when they were in charge of Borussia Dortmund and Bayern Munich respectively. Unlike Manchester United, Liverpool's squad is pretty healthy, which gives Klopp quite a bit of flexibility in choosing his preferred starting XI. For instance, James Milner, who missed out on the first leg due to illness is now available for selection and could make his return in this fixture.
All in all, Manchester United have a mountain to climb, whilst Liverpool have one foot firmly in the quarter-finals. Unfortunately this mouthwatering clash between these two English giants is not taking place in the final, meaning that one of these teams will be bowing out of European competition.
Will it be Manchester United or Liverpool? Tune in to find out.
MORE: Need matchday tickets? Get all your UEFA Europa League matchday tickets from Guaranteetickets.