Milan struggling, Sassuolo flying: What we've learned from Serie A round 8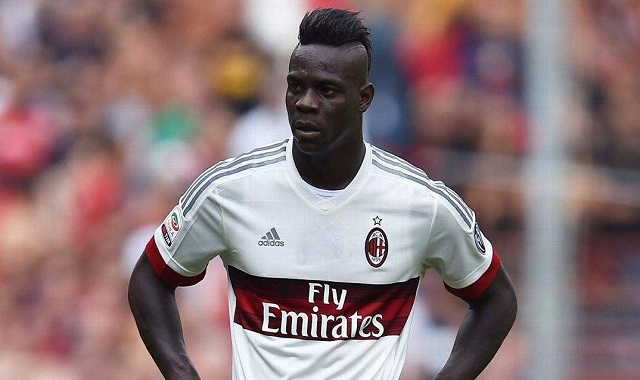 So, now another weekend of Serie A action is done and dusted, with some interesting results from round 8. What did we learn from last weekend's action that saw exciting, yet scoreless stalemates, a minnow pulling off yet another surprise victory, and a fallen giant still yet to find its way?
1. AC Milan are still a massive project in progress. Yes, the notoriously thrifty Rossoneri actually splashed some cash this summer to totally refurbish their squad. Yes, Mario Balotelli was brought back in – and so far – without the wrong kind of fanfare. And yes,after failed experiments under rookie coaches – and ex players – Clarence Seedorf and Filippo Inzaghi, they have now brought in highly experienced coach Siniša Mihajlović.
As a result of these failures, fans have had to deal with their team being completely devoid European football for yet another season. This is not acceptable for a club who are only second to Real Madrid in terms of Champions League with seven titles are a far cry from the team that last won the coveted trophy in 2007. And the way things are going so far, a spot in the Europa League – a competition they would have have scoffed at last decade, and certainly in the 90's – may even be a reach to far after being unable to close out their recent match against Torino. Whilst it was not a loss, it will certainly feel like one as they slip further and further behind and are still mired in the bottom half of the table.
With rumors swirling that Mihajlović has only 10 days to save his job – could we be in yet for another change at the San Siro…and yet another season sans European football come the 2016/2017 campaign?
2. Sassuolo's reputation as "giant-killers" keeps growing stronger. The Neroverdi are now in their third straight season in Serie A, having first arrived on the scene during the 2013/2014 season. Yet, unlike other newly promoted sides, Eusebio Di Francesco's men didn't quietly disappear into the lower tiers. In fact, they keep on improving: in 2013/2014, they finished in 17th; in 2014/2015 in 12th, and in this present campaign are sitting in an impressive 5th after defeating Lazio this past weekend.
So is it time to stop viewing them as the "surprise package"? Their performances are indeed not looking too different than Udinese's golden time just a few seasons back, when the Zebrette were consistently thwarting Italy's "bigger sides" from achieving a spot in the Champions League. In the past few seasons, they've managed to defeat or draw Juventus, Roma, AC Milan, Inter, Fiorentina, Napoli, and now Lazio. Certainly, with many more rounds left to play, it is perhaps too soon to determine; however, one thing is certain: Sassuolo are here to stay and if they keep on playing the way that they are doing – expect them to keep on shaking things up this season – and beyond.
3. Indeed, it has already shaped up to be a very interesting Scudetto race this season. As opposed to prior campaigns, when Roma (and Napoli) attempted to shake things up, only, especially in the case of the Giallorossi, to implode and thus leave Juventus unchallenged at the top, this time around, there actually appear to be a handful of teams that all seriously could have a fighting chance at being crowned champions in May. With the Bianconeri floundering, Fiorentina, Napoli, Roma, and Inter have all being doing their parts to stay in the top four; albeit, there are still 30 rounds of action remaining, and the Bianconeri, in all fairness have had their share of injury woes and face a tricky task of properly integrating all those new faces into the squad. Although they're in 14th after a draw with Inter in the Derby d'Italia, and whilst their Scudetto title defense now looks to be on life support, string a couple of back-to-back wins together (and hopefully soon for their fans' sake) and things could start to become a bit uncomfortable for those looking down from above.
Nonetheless, at this juncture, it looks like it could be a multi-horse derby as opposed to a two-horse affair, and fans and neutrals alike would certainly like to see this continue as we approach the conclusion of the first half of the season in a few months' time.