Mourinho paves the way for Falcao move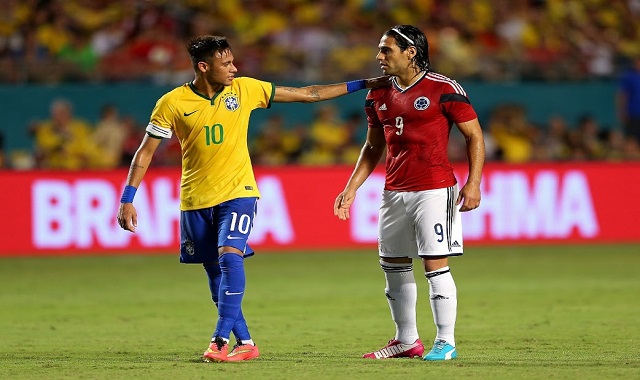 Premier League Champions Chelsea are poised to secure Monaco striker on loan for next season. The Blues eased to an impressive title victory with their attack spearheaded by Diego Costa. The Spanish International had his season curtailed by injury with veteran Didier Drogba and Loic Remy providing cover.
Chelsea boss Jose Mourinho was aware early in the campaign that Costa was likely to suffer injury problems at some point and will want to make certain that he has adequate cover next season. Falcao was part of a staggering £150 summer spending spree at Old Trafford that heralded the arrival of Louis van Gaal as Coach.
Falcao was never able to pin down his place in the line-up and scored only four times in 29 appearances for Manchester United. Van Gaal has decided not to take up an option to sign the forward on a permanent deal and Mourinho has moved quickly to declare his interest. A possible sticking point was the enormous wage packet of Falcao, thought to be in the region of £265,000 per week at Old Trafford.
Falcao was a superstar at Porto where he scored 72 goals in just two seasons. He was equally prolific at Atletico Madrid and, at the age of 29, Mourinho clearly feels he has a lot more to offer. Monaco paid £50 to secure the player in 2013 while United paid £6 million for his one-year loan deal. The option to buy was reportedly in the region of £43.5 million. A serious knee injury ruled him out of the 2014 World Cup and he has struggled to recapture his goal-scoring touch.
Although Falcao would not confirm that a deal had been struck with Chelsea, he did not deny the possibility when questioned during the Copa America in Chile. Chelsea won the title by eight points but Mourinho is too experienced to rest on his laurels. He made inspired signings last summer in Costa and Cesc Fabregas and the addition of Falcao to his front-line will certainly give him options.
The Blues have also been linked with Uruguay International defender Diego Godin and Spanish midfielder Koke of Atletico Madrid. Real Madrid's French international defender Raphael Varane is also thought to be a possible target with Asmir Begovic being lined up as a reserve goalkeeper to replace Petr Cech.