Palermo 0-1 Napoli: Sometimes you've got to win ugly…en route to the Scudetto?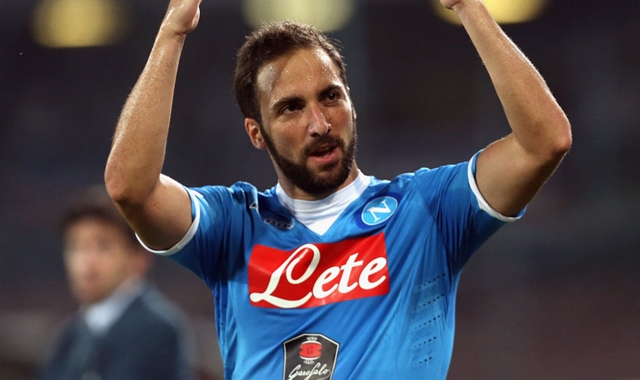 It was not the prettiest or most entertaining of games, but Napoli still managed to get the job done against Palermo on Sunday evening.
The Partenopei came into this weekend's match in Sicily having finally ended their five match winless streak (across all competitions) by trouncing Chievo 3-1. With Juventus edging out Sassuolo 1-0, Maurizio Sarri's side needed a victory against the Rosanero in order to make sure that they stay within touching distance of the Bianconeri.
Well, they got it, courtesy of a Gonzalo Higuain penalty in the middle of the first half. This brings the Argentinian ace to his 27th goal of the season. With nine rounds remaining, the ex-Real Madrid man needs the same number of goals in order to match the historic 36 set by Torino's Gino Rossetti during the 1928/1929 campaign. Simply put, that averages out to exactly one goal per game. In addition, given the form he has been in all season, it would not be entirely reckless to bet on him hitting that tally. At the very least, barring injury, the 28-year-old will score at least 30 this season– becoming the first striker since Luca Toni netted 31 times for Fiorentina in the 2005/2006 term.
So, nine rounds remaining, and Napoli are still three points behind Juventus as they hope to clinch their first Scudetto in 26 years. Will the Partenopei, who once were looking down at the floundering Bianconeri, be able to overtake La Vecchia Signora? Well, let's have a look at their run-in of fixtures between this upcoming Sunday and their final matchday on May 15th.
First up on the menu will be Genoa. The Grifone managed to hold Napoli to a frustrating scoreless draw in the reverse fixture earlier this season. And despite sitting in the bottom half of the table, they have managed to put together two wins on the trot, so expect Gian Piero Gasperini's side, who are about six points from achieving full safety, to try to grind out a point at the Stadio San Paolo. Following that, Napoli will take on Udinese and Hellas Verona. Given both how the Zebrette and the Gialloblu have struggled this season, the Partenopei should have no trouble picking up at least four points from a possible six from those duo of games, with Udinese being the more likely one to potentially cause problems, if any occur.
Inter, however, could potentially pose a stumbling block, despite the Nerazzurri suffering from bouts of inconsistency this season. Bologna is another that should not be underestimated;after all, they were the side to snap La Vecchia Signora's 15-game winning run. Following that, a recently resurgent Roma – who at the time of this writing have won eight straight matches and are five points behind Napoli – will provide Serie A fans with a treat in a game that could decide who finishes second or third.
Finally, Napoli's last trio of games will see them take on Atalanta, Torino, and Frosinone. Without sounding disrespectful to these teams, only perhaps Torino may be able to throw a monkey wrench in Napoli's plans; La Dea and the Canarini, should be easy pickings for Sarri's side. All in all, with the exception of Roma and Inter, the Partenopei have a relatively favorable run-in of matches between now and May. In addition, they have no European football to distract them, meaning that they can focus solely on Serie A action. So, for all intents and purposes, there is no reason why Napoli will not able to celebrate being crowned champions of Italy at the end of this season.
If they can keep up their form, expect this campaign's Scudetto race to truly go down to the wire between two powerhouses of Northern and Southern Italy. Shame, really, that the two will not be clashing on matchday 38, as that truly would have a brilliant conclusion to what has been an interesting season so far.